 After a bit of speculation over the past week, it has been officially announced that the second most capped player in the world, Christie Rampone, will be recognized before the SheBelieves Cup match between the USWNT and England at Red Bull Arena on March 4. Rampone is the last of the 99ers, the legendary USWNT squad that took the World Cup title, to retire from international play, and is the only one still actively playing at a professional level.
Stellar international career
Rampone captained the USWNT from 2008-2015, but she initially was first called up to the squad in January 1997 by head coach Tony DiCicco. At the time, Rampone was a high scoring forward for Monmouth University, but DiCicco placed her in the backline. Things went well from there, and not long after she was on the roster for a USWNT trip to Australia, making her first appearance for the U.S. off the bench and then starting her second match.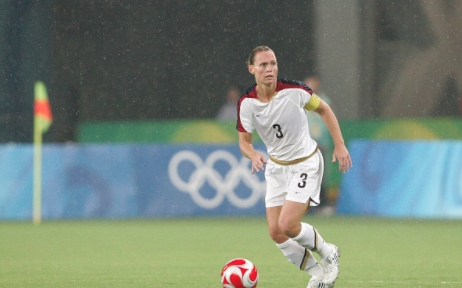 For the next 19 years, the defender started 272 matches and made 311 appearances for her country. Even in her 40s, she was still one of the fastest and most fit players on every roster. Her last major tournament, the 2015 Women's World Cup, she checked into the championship match in the 86th minute and lifted the trophy after the final whistle. She finished her international career a few months later on September 20, in the USWNT's Victory Match against Haiti.
Christie Rampone finished her U.S. Soccer career with four goals. She logged a total of 24,011 minutes with the team and is only USWNT player to play more than 3,000 minutes in a calendar year, which she accomplished in 2008. She is the team's only four-time Olympian and three-time Olympic gold medalist, on top of winning silver in 2000. She is also a two-time World Cup Champion, earning the honors in 1999 and 2015. She is one of two players to have played in five Women's World Cups.
Thoughts from Rampone and Ellis
"I really couldn't have asked for more from my career with the National Team, not only on the field but also in the relationships I made and the life experiences I was fortunate enough to have," Rampone told the media. "As a young girl, I never imagined the things I would get to see and the amazing people I would meet. I'm looking forward to celebrating with friends and family in my home state and seeing the team play England. There are some fantastic young players as well as many of the veterans I played with leading the team, so I know it's in very good hands."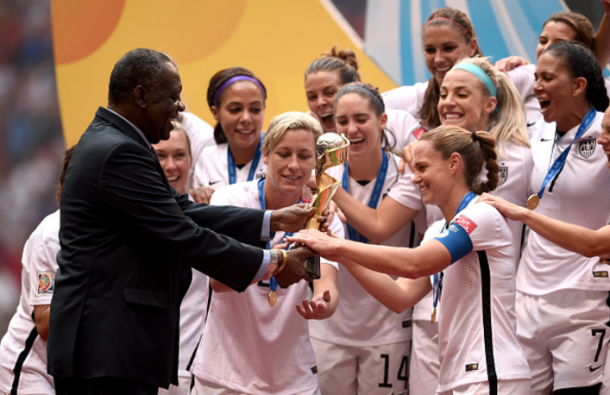 From a coaching perspective, current USWNT head coach Jill Ellis shared, "Christie Rampone is a fantastic role model as a teammate, a professional and a mom. She was always humble and always focused on the team first. She was a great leader and competitor for this team for so many years, and her contributions to women's soccer on many levels will always be remembered and appreciated. One of my best memories from the 2015 World Cup was seeing Christie on the field at the final whistle. It was so appropriate for her to finish as a champion because that's what she truly is."
All quotes are courtesy of Sky Blue FC's official press release