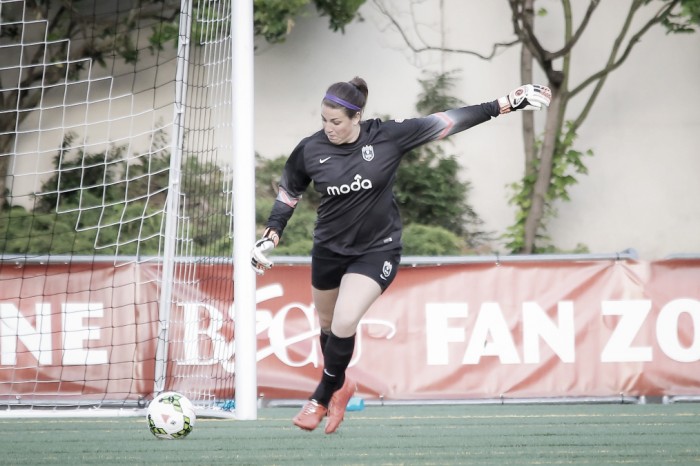 The Seattle Reign announced that they have signed Haley Kopmeyer to a new contract through the 2018 season. The goalkeeper is one of six Reign FC players that have been with the club since 2013.
Kopmeyer was quoted in the press release: "I cannot overstate how excited I am to back for a fifth season with the Reign. This team and staff took a huge risk on me a few years back and have invested in my development as both a player and person. I am beyond excited to make my mark on this program and help push us back to the top of table."
Long Reign in Seattle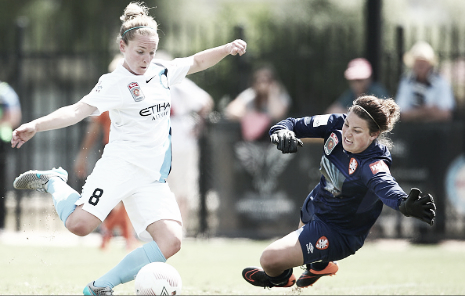 This will be the fifth season in Seattle for the Michigan native, who was selected in the fourth round of the 2013 NWSL Draft. Kopmeyer, 26, made only one appearance that year before being waived, but was resigned in 2014 and established herself as a more than capable back-up to Seattle's starting goalkeeper, Hope Solo. She also played for the Brisbane Roar in Australia's Westfield W-League in 2015. Her playing time increased significantly in the 2016 season due to Solo's international commitments, and Kopmeyer assumed the starting spot indefinitely after Solo's U.S. Soccer contract was terminated in August. Kopmeyer started in 11 matches, earning three shutouts and making 41 saves. With her help, the Seattle Reign defense set a record for most consecutive shutouts (5) and most minutes without conceding a goal (531).
Seattle head coach Laura Harvey, who drafted Kopmeyer in 2013, said in the press release that 2017 was Kopmeyer's year to solidify her place as full-time starter for the Reign: "She deserves the opportunity to be a number one and I think this is her year to push to make it hers," said Harvey. "We are obviously trying to make it a real challenge for her and we want competition for that. We're just really pleased she wants to stay around and push to be that number one."
The Reign kick off their pre-season preparation with games against strong college programs. First up is 2013 National Champions UCLA on April 4, followed by the University of Washington on April 8.