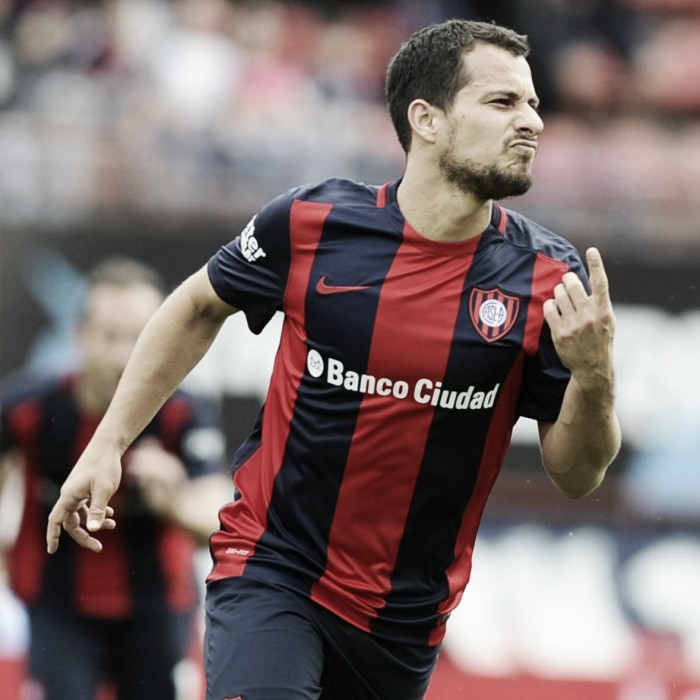 There was a time a while back when you would have heard the phrase "The Portland Timbers just signed a $5 million Argentinian playmaker" and gotten really, really excited. After all, "Argentinian playmaker" is almost as exciting of a phrase as "free beer" or "you can have this money, I don't need it", right? from the elite level of Messi, Maradona, and Mascherano on down to the very, very good level of di Maria, Lamela, Higuain...the list just goes on.
Problem is, the last time the Timbers signed a $5 million Argentinian playmaker, it was Lucas Melano.
So you'll forgive me if I was a little gun-shy when I heard the "Timbers sign $5 million Argentinian playmaker!" sentence earlier this month; once bitten, etc. I was aware that Blanco was further along in his career than Melano was, but after sitting at Providence Park week after week watching $5 million worth of Lucas Melano blaze down the pitch only to either lose the ball, shoot it wide, or do some other flavor of nothing with it, I had good reason to want to wait and see.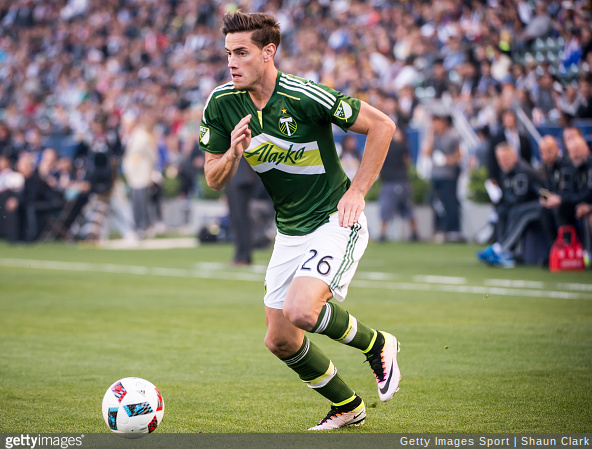 Yes, I know about the playoff goal, but "if not for that, Timbers wouldn't have won MLS Cup" is not a great argument, because so many other things could have happened instead that had as much of a positive impact on that game. Also, if you're arguing that, you're basically saying "he did one good thing in almost two years", which is...not a ringing endorsement?
Anyway, given all that, when I heard about the Blanco signing, I was a little reticent to allow myself be excited about an expensive new Argentinian. Which is dumb, I know, but there we are. So I did some reading and some YouTubing, and what I saw was encouraging - but still the doubt remained because a YouTube highlight reel is just that - the best of him. It's not a complete picture. But still, what I saw was encouraging.
Then, the other night, I went to the preseason game between the Timbers and the new-to-MLS Minnesota United. The first 60 minutes featured mostly Timbers 2 players and fringe first-teamers, but the last 30 featured essentially the Timbers' starting XI, including Blanco.
Watching him play in person, and watching him work with his teammates, got me very, very excited for the season to come. One of the "features" of MLS is shall we say, less-than-crisp passing a lot of the time, but watching Sebastian Blanco move the ball around, even in the small sample of 30 minutes I saw, was amazing.
There were several slightly comical instances on Sunday where Blanco put a ball exactly where he wanted it to be, right at someone's foot, but the recipient of the pass wasn't expecting it to be so accurate, so the awesome pass was misplayed. But that's just timing and understanding, and once all that gets dialed in, the combination of Blanco and his old teammate Diego Valeri, who combined for a couple really amazing moves in those 30 minutes, is going to be powerfully fun to watch.
It also may be the catalyst for the 2016 playoff-missing Timbers to make a deep playoff run; the team still has some defensive issues, but other MLS teams have taken notice of the newest Timber. It's far too early to say that Sebastian Blanco is the best Timber signing in a while or one of the best in MLS, but if his regular season progresses from where he is after about 90 overall minutes of preseason play, this could be a fun season indeed.