The Chicago Red Stars announced that Michele Vasconcelos will miss the 2017 NWSL season as she is expecting her first child.
In a press release by the club, Vasconcelos said: "Although we were hoping to wait for a little while to start our family and this was initially a big shock for us, we are excited for this adventure and new addition to our family," said Vasconcelos. "I'm excited to cheer on the Red Stars this season and officially begin my journey with them in 2018!"
Red Stars first pick
The 2016 West Coast Conference Player of the year and NSCAA All-American entered the 2017 NWSL draft on the back of a stellar senior campaign, helping the BYU Cougars to a third round NCAA finish and an 18-3-1 overall record. Vasconcelos was the first pick of the second round, 11th overall, and Chicago's first selection in the 2017 draft. That pick originally belonged to the Boston Breakers but was acquired from the Breakers for one of Chicago's international slots and a second round pick in the 2018 draft.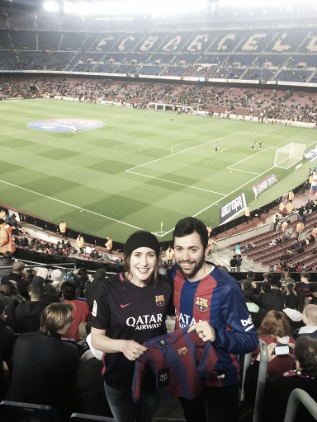 Vasconcelos, the 2011-2012 Gatorade Girls Soccer Player of the Year is married to fellow BYU soccer player Pedro Vasconcelos. In a Twitter photo taken at the Nou Camp, FC Barcelona's home stadium, she stated: "Barca plays better w/the trio & so do we!"
The Sandy, Utah native has some experience returning from time off as Vasconcelos took a medical redshirt her sophomore year due to injury. A quick and pacey player who saw time on the wing as well as the forward line, she ended her career with 33 goals and 30 assists, going out on a high note with a superb individual season her senior year that saw her net 16 goals and 13 assists.
According to the official announcement by the Chicago Red Stars and Vasconcelos' personal Twitter account, Vasconcelos is expected to return for the 2018 season.