Atlanta United announced their television partnership with Fox Sports South and Fox Sports Southeast on Tuesday. With just two weeks until they kick off their MLS season, the club revealed the multi-year deal that would allow nineteen Atlanta United games to be broadcast regionally.
TV deal a big step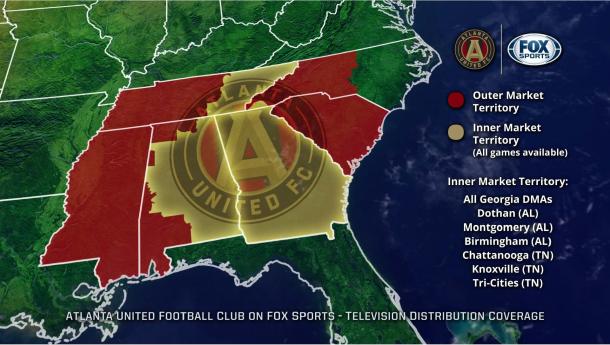 With nineteen games being broadcast as a part of the deal, the other fifteen games Atlanta will play will be broadcast nationally on FOX, ESPN or Univision. The TV deal is a big step for the new club, continuing their theme of making giant strides before the season even begins.
Atlanta United have sold over 27,000 season tickets ahead of their inaugural campaign and the support building around the team is being noticed all over the country. Club President Darren Eales spoke with Atlanta Journal Constitution about what the deal could mean for the club, saying, "We can be a team not only in Georgia but in the whole Southeast region...With Fox Sports South, we couldn't have a better partner to have that reach as well as that production quality."
The broadcasts will cover states such as Georgia, Alabama, Tennessee, South Carolina and parts of North Carolina, reaching up to 10 million households. The deal could give Atlanta plenty of control on the supporters based in the Southeast, helping a large fanbase continue to grow.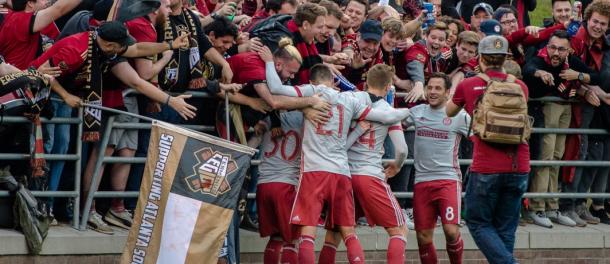 With two preseason games under their belt, Atlanta United have one win and one loss but plenty to look forward to before the kick things off against the New York Red Bulls at Bobby Dodd Stadium.
The reality is starting to set in as Atlanta edges closer to their opening game. With preseason well underway, season tickets on sale left and right, and a new television deal now in place, Major League Soccer's expansion team is coming together nicely.