 According to the Oregonian, sources have confirmed that the Portland Thorns have signed Australian international Ashleigh Sykes ahead of the 2017 NWSL season in order to strengthen their roster. However, she will not join the Portland Thorns immediately when season starts. Instead, the forward will join the club almost halfway into the season on June 1.
Sykes has been part of the Australian Westfield W-League since 2008, playing for Canberra United for all of her career. Most recently, she won the W-League Golden Boot after scoring 12 goals throughout the 2016-17 season and made news when she scored four goals against Perth Glory. She helped Canberra make it all the way to the semifinals this season, but they fell short against eventual champions Melbourne City.
In the 2011-12 season, Sykes helped Canberra go all the way, clinching the Grand Final title while being undefeated the whole season. She once again was a key part of Canberra's team when they won the Grand Final title in the 2013-14 season.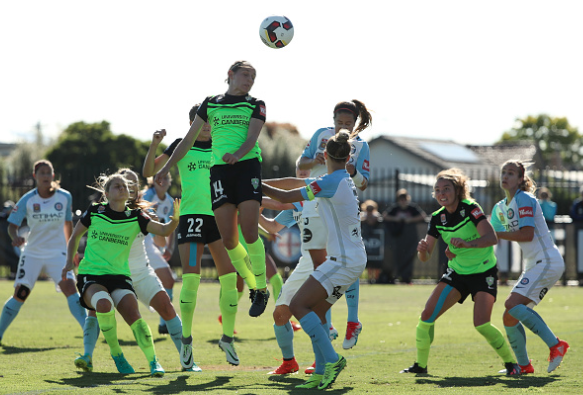 Although the 25 year old has spent most of her career in Australia, Sykes spent a bit of time in Japan in 2016. She played with Japanese side AS Harima ALBION.
On an international level, the forward represented her country of Australia in the 2015 Women's World Cup. Sykes and her team made history for Australia in the tournament when they made it into the quarterfinals after beating Brazil in the Round of 16. Unfortunately they fell to runner-ups Japan.
Before the 2015 Women's World Cup, Sykes was involved with the Australian U-20 National Team and received her first full team call up in 2008, where she later scored her first international goal in a win over the Philippines in the 2008 AFF Women's Championship. She scored another goal in the tournament and helped Australia win the title.