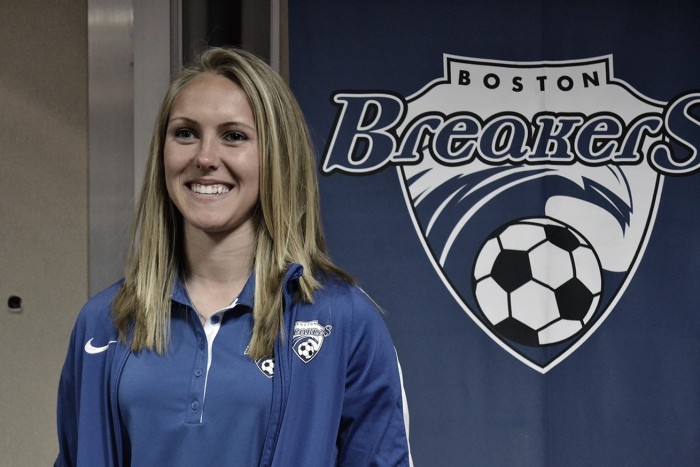 Today, the Boston Breakers announced on Thursday that they have waived forward Brittany Ratcliffe. During the 2016 NWSL College Draft, she was chosen as the 17th overall pick. In her first season with the Breakers, she started in five games and made a total of 15 appearances, seeing 545 minutes on the field.
An alum of the University of Virginia, she scored 26 goals as she had 16 assists during her four-year college career. As a Senior in 2015, Ratcliffe was a third-team All-ACC selection.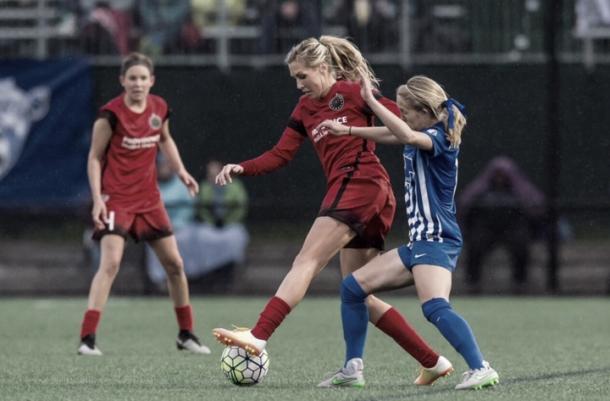 Last April, the Breakers officially signed Ratcliffe to the Boston Breakers roster to begin the season.
In regards to signing the New Jersey native in 2016, Breakers head coach Matt Beard had this to say about his new signing at the time:
"It has been good to watch Brittany grow over the past few weeks. She is an out and out winger who can finish as well. I'm sure as the season goes on, she will grow in confidence and push to be in our starting 11," (quotes via bostbreakerssoccer.com).
With the 2017 NWSL College Draft taking place last month, the Breakers had six picks during the draft which added to their roster. The additions of these six picks from the draft, as well as Beard's decision to sign Adriana Leon, Rosie White, Tiffany Weimer, and Norwegian international player Emilie Haavi, the Breakers have a pretty stacked roster.
Now attempting to minimize the roster to a 20 player list, which involved waiving Ratcliffe and midfielder Stephanie Verdoia last month.
As contracts expire and the need to bring in new players to freshen up the squad, such as Rose Lavelle, who was the first pick in the recent draft, Beard has many decisions to make to get his roster just right for the upcoming season.