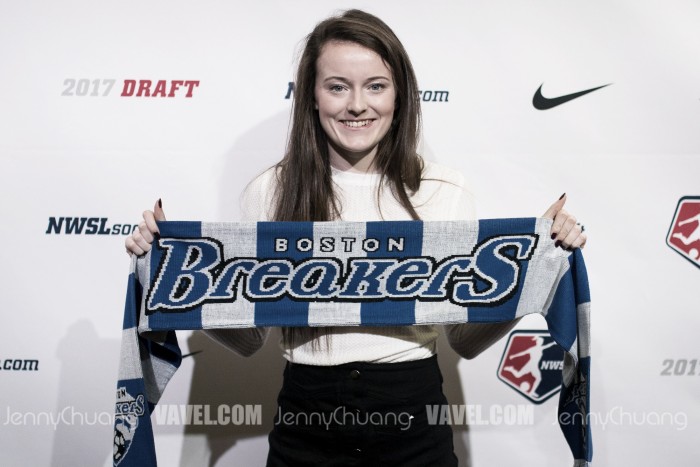 The Boston Breakers announced today that they have signed Rose Lavelle. Per team and league policy, the details of the contract are not known but the implication is that the Breakers have signed the young midfielder for at least one season as they look to add pieces to their roster that will help them have a better National Women's Soccer League season this year.
Boston show their faith in their first overall pick
The former Wisconsin Badger was picked No.1 overall in the 2017 NWSL College Draft by Boston due to her performances in the NCAA. During her time with Wisconsin, Lavelle scored 22 goals in 84 appearances and was selected three times to the NSCAA All-American team.
Her performances at the collegiate level also earned Lavelle call-ups to the U.S. Women's National Team in 2015 and now this year. where she will be participating in the SheBelieves Cup next month. Lavelle was also stellar at the youth level, winning the Golden Ball at the 2014 CONCACAF Women's U-20 Championship.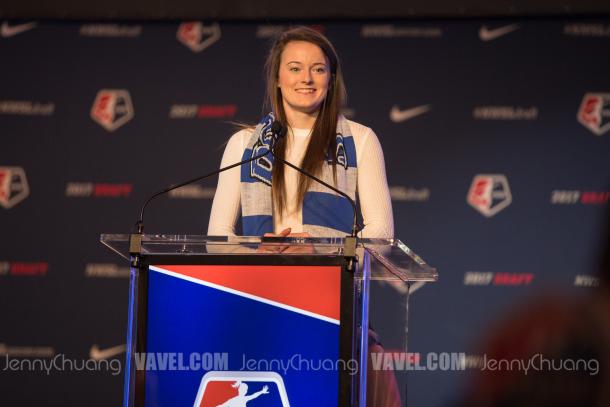 Beard looks forward to working with Lavelle
Breakers' head coach, Matt Beard, spoke to the team's official website today about the news of Lavelle's contract. Beard stated that when the Breakers drafted Lavelle so high in the draft, with their first pick, they "always knew that they were going to sign her." Beard also complimented the midfielder's potential, saying that she was a "talented footballer with a great future ahead of her."
Lavelle is currently in camp with the USWNT but she did manage to give a few words to the Breakers for their press release. Lavelle stated that she was "excited to grow as a player" in the NWSL with the Breakers' coaching staff and with the team as a whole.
Quotes vis Bostonbreakerssoccer.com