A lot of the changes the Portland Timbers made in the 2016/17 offseason were about bolstering their production - Caleb Porter wants to see if he can get players not named Diego Valeri and Fanendo Adi to score a few goals here and there. He added pieces to the midfield that will allow Darlington Nagbe to move left, where he's been shown to be a lot more productive, and he added Sebastian Blanco in an attempt to get more of the midfield involved in the attack.
All of this shifting, plus the return to health of Darren Mattocks, meant that as the winter went on, it looked increasingly like the odd man out would be Jack McInerney, a player the Timbers signed after the 2015 season in hopes of - stop me if this sounds familiar - diversifying Portland's attacking options.
Jack Mac never really found his groove in Portland, though. He scored three goals in his first five appearances, but didn't score after July, which is a problem, as the season actually goes until at least October. And with Adi, Valeri, Mattocks, and very promising 20 year old Jeremy Ebobisse all in that forward position, there was no room for an aging, not cheap McInerney, and it was long thought that he'd be dealt before the 2017 season.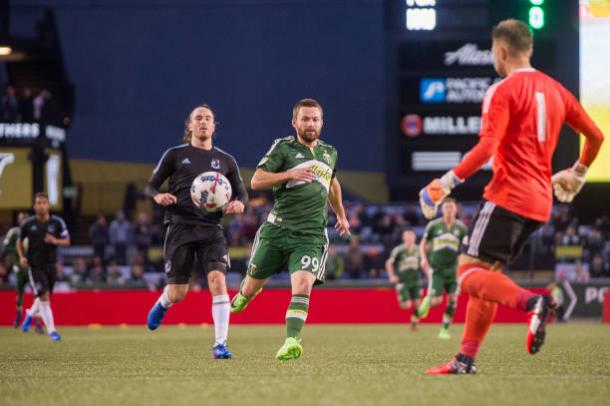 Well, there was action taken today, but it wasn't a deal. McInerney was waived by the Timbers, which is as good as a deal, because it clears cap space for the team to find the Gbenga Arokoyo replacement they need.
People were excited when the Timbers signed Jack Mac, but I'm not really sorry to see him go - he was a useful player, but not the game-changer a lot of Timbers fans were hoping he'd be.