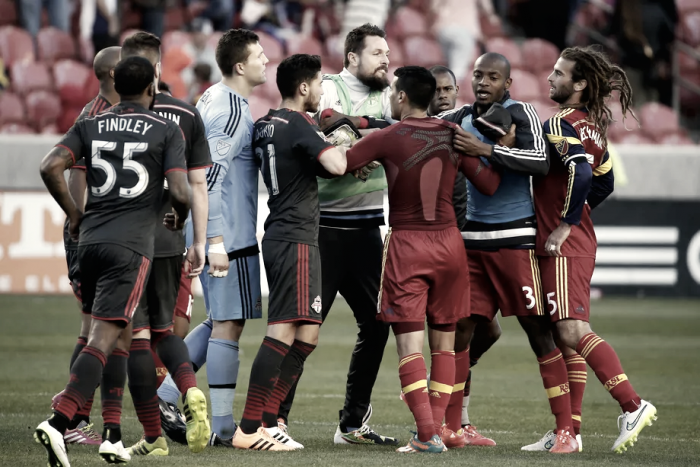 A new season is upon us, with one of the opening matches to be held at the spectacular Rio Tinto Stadium where Real Salt Lake will host Canadian side Toronto FC in one of the mouth-watering contests of day one.
The home side boasts the highest wins when these two lock horns, with eight wins, two ties, and five defeats, yet TFC were the last winners when these two met back in August 2016, courtesy of a sole goal from Tosaint Ricketts.
Real Salt Lake's point of view
The 2009 MLS Cup success looks a mirage nowadays, but RSL are still considered as one of the outsiders who can stave off the challenge of anyone and emerge winners in December. Expecting their midfield, with Kyle Beckerman and Stephen Sunday, trying to make life difficult for Sebastian Giovinco is an understatement.
One of their newest signings, and considered a hot prospect in American soccer scenario Brooks Lennon won't be available, together with Justen Glad and Bofo Saucedo who are currently on international duty with the US U-20.
RSL will provide threats through Yura Movsisyan who has been fundamental for their cause last season and Albert Rusnak, who joined the ranks from Eredivisie side FC Groningen, while Joao Plata and Jordan Allen will add to their offensive maneuvers out on the flanks.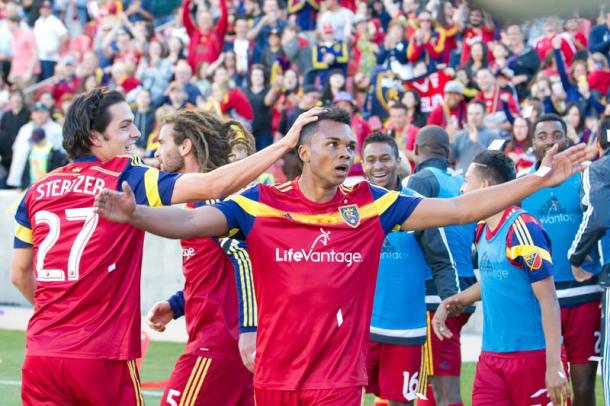 Toronto FC's point of view
For the first time in almost a decade, TFC fans are breathing enthusiasm ahead of a new campaign. Last year's journey ended with on a sour note but it did not taste like that. Greg Vanney's boy-band looked to have absorbed all the criticism from the previous campaign and matured along the season, becoming one of the most powerful teams in MLS - no wonder why they won the Eastern Conference.
This time around, building on the previous season was more comfortable as the team did not require a lot of amendments, while it could rely on a huge chunk of the roster members who made it all the way to the final last December.
During the pre-season, the Canadian side brought in two vital pieces, in Chris Mavinga to bolster the defensive options and Victor Vazquez, the man with the keys to open the opponents' back-line. While Mavinga won't be available for this match due to the birth of his child, Vazquez, whose last bit of an action on the field was over four months ago will be available to feature in Utah.
Other players who won't be available are Jordan Hamilton, Mo Babouli, Sergio Camargo, Jay Chapman and Ashtone Morgan. Barring any last-minute concerns, Vanney is expected to deploy the starting XI which made TFC fans dream last season, with all three Designated Players at one time.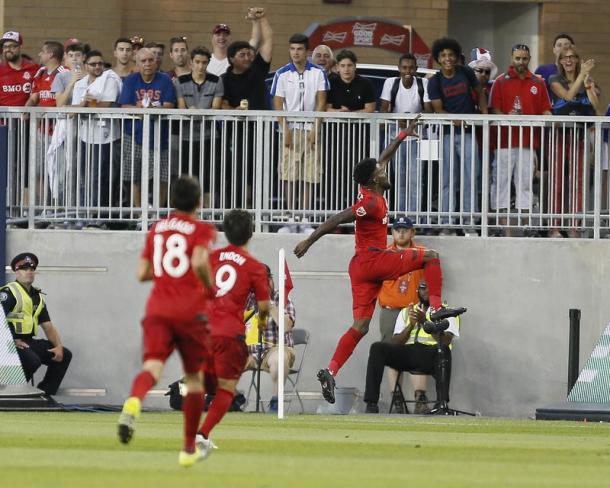 Where to watch
In Canada, on TSN1, TSN2 and MLS LIVE while in the United States, precisely in Salt Lake, on KMYU, ESPN 700 and MLS LIVE.