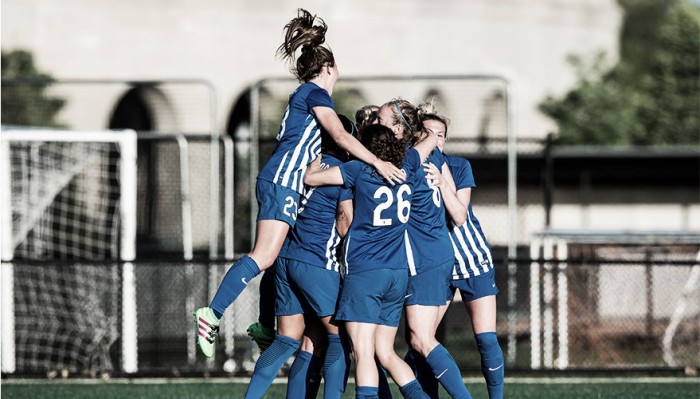 After officially signing Rose Lavelle, their first 2017 draft pick, the Boston Breakers announced yesterday their final plan for the 2017 preseason. The team will convene on March 13 for the official beginning of preseason, and the team will take on Boston College on March 25 in a closed-door scrimmage. The following Tuesday, March 28th, the squad will play the New England Futbol Club's U-15 boys in Taunton, Mass. They will then line up against the University of Connecticut at their home field in Allston, Mass, and then finish up the preseason with a closed-door scrimmage against Sky Blue FC on April 4th.
In the release accompanying the announcement, Breakers president of soccer operations and development Lee Billiard commented, "We are excited to get preseason going. It's been a long, but rewarding offseason for us (…) the coaches' priority was to make sure we have a good number of competitive games to finalize the team's preparation heading into the NWSL season. This is the first year in a while where we have scrimmaged a league opponent. It will be exciting to test where we are at and get the squad on the field."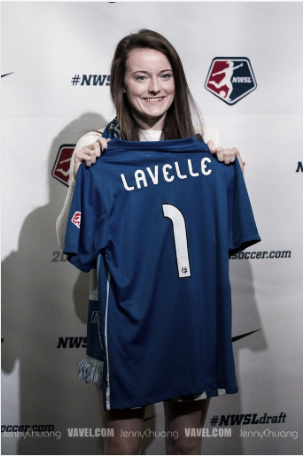 While the scrimmage vs Sky Blue is encouraging, the Breakers won't have quite the grilling preseason as the teams participating in the Portland Thorn's Spring Invitational. This could work in their favor, as the team might need a smoother path to the season opener due to the vast personnel changes they've seen this offseason, though it could also catch them a little off guard when they travel to face FC Kansas City in their season opener on April 16th.
Full Boston Breakers Preseason Schedule
March 25th, 4 pm:
Boston College, Newton MA (closed door)
March 28th:
New England Futbol Club U-15 Boys, Taunton, MA
April 1st, 7 pm:
University of Connecticut, Allston MA
April 4th, 2:30 pm:
Sky Blue FC, Bridgeport CT (closed door)