Atlanta United were the second expansion team to make its debut in this 2017 MLS campaign and everything was in line with the script when they took the lead early in the first half.
Yet, a decade after his sole loss in a debut, Gerardo Martino and his Atlanta's team succumbed to a 1-2 defeat, which leaves a sour taste as the debutants did put up quite an impressive display.
Still a debut to remember
In this 2-1 loss, 'Tata' Martino can still take a lot of positives ahead of their next MLS commitments. The team was well-organized and lucid for most of their match and considering this was their first real test, they absorbed the pressure quite well, having also been in front at half-time.
Most notably, Atlanta will be a threat for all MLS defensive lines with the likes of Josef Martinez and Miguel Almiron, with the latter also squandering the possible 2-0 goal which would have done and dusted New York Red Bulls.
On the other hand, the team is still far from the best form possible, as in the second half, most of the players were visibly tired and when it was time to react, they could not push the pedal gas anymore.
Finally, we can all agree that Atlanta can comfortably be a new entry in the 'soccier cities'. 30,000 season tickets were sold before the season began while around 55,000 people filled the college stadium last weekend, chanting all the way, even when they were behind.
The future is bright for Atlanta.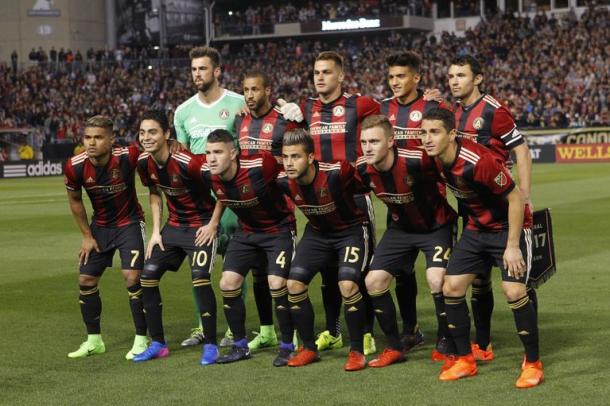 Reliability is the key for NYRB
They might have lost Dax McCarty, they might have had managerial concerns in the pre-season, but the Red Bulls are always a certainty in this league. No wonder why they have been the best team in the Eastern Conference for the past three years, at least in the standings as the MLS Cup is still a burden for them.
What was impressive about the team was that despite being involved in a competitive fixture during the middle of the week against Vancouver Whitecaps in the CONCACAF Champions League, they recovered quickly and were in shape until the final whistle.
The task in front of them was not the ideal as they faced an Atlanta side, who were making their MLS debut, they possess a ton of talent.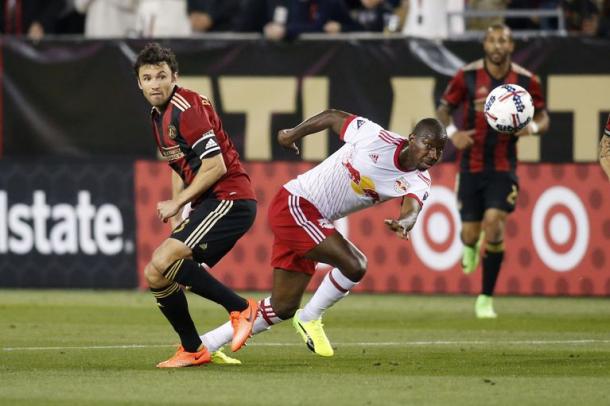 Conclusively, Bradley Wright-Phillips always makes it a point to remind the general public and media that he is still reliable for this team and in a threat in the league, despite being over-shadowed by big names like David Villa and Sebastian Giovinco.