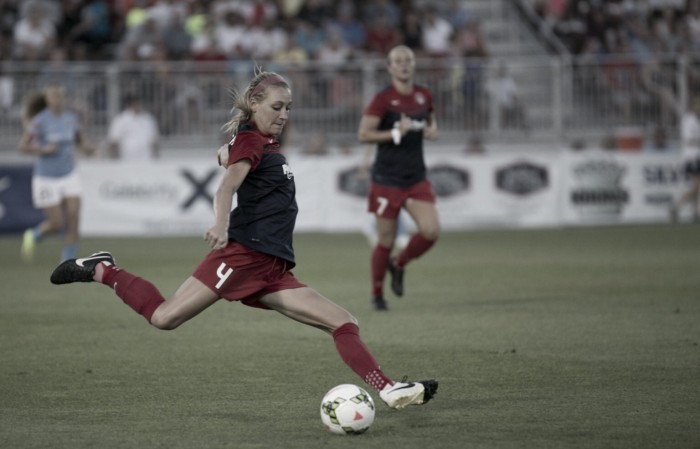 This past November, the Washington Spirit made their third trade that would impact their roster for the 2017 NWSL season. The Spirit attained midfielder Kristie Mewis and defender Kassey Kallman, while the Boston Breakers acquired defender Megan Oyster and the number three and number nine draft picks for the 2017 NWSL College Draft. The Breakers also attain the second overall allocation spot in exchange for the number one spot in the Distribution Ranking Order.
Today, the Boston Breakers officially signed with Megan Oyster for the 2017 NWSL season. The team contract or information of the deal were not exposed.
Before starting her professional NWSL career with the Spirit, Oyster spent four years representing UCLA on the pitch. She was a great impact as she helped the Bruins win the 2013 NCAA National Championship.
Oyster was recruited by the Spirit from the 2015 NWSL College Draft as she was the 13th overall pick. In her first season with the Spirit, Oyster was the first player to play in every minute of each game during the season and in the following season participated in the 2016 NWSL Championships.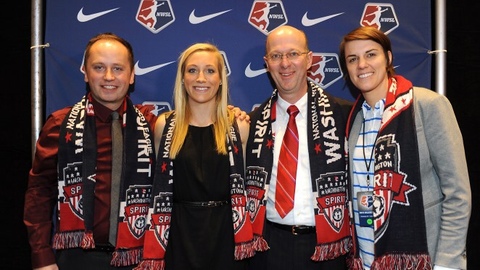 Along with her record breaking appearances, the Naperville, IIIinois native was also voted Defender of the Year and Newcomer of the Year in 2015. She spent two seasons with the Spirit as she made 25 appearances in the games that she started in. In total, she recorded 3,140 minutes defending for the Spirit.
In November of 2016 she was then traded to the Boston Breakers. Breakers head coach Matt Beard referred highly to Oyster for her contribution to the team:
"I'm delighted Megan has signed a new contract. She is player that I have admired for a few years now, and she will play a big part for Boston Breakers in the years to come."
During her 2015-2016 offseason, Oyster participated in Australia's Westfield W-League with the Newcastle Jets. She recently returned from Australia after participating with the Jets and was named the W-League Team of the Season. This past season she scored one goal among her 12 games appearances.
Her signing with the Breakers will be beneficial to their backline defense as changes and new strategies to their roster are being made for the 2017 NWSL season.