The Timbers got off to a good start last week, winning their home opener against Minnesota United 5-1. The novelty of the new season is wearing off, and the routine of it is starting to set in, and while it's only week two, this weekend's game against the LA Galaxy is Portland's biggest test, on several levels, of the young season and of the new-look Timbers team.
On the road again
The Timbers went undefeated away from Providence Park last season, if by "undefeated" you mean "they didn't actually defeat anybody". The Timbers will be looking to get that particular monkey off their collective backs in a hurry this season, if for no other reason than to quickly stop literally everyone who watches MLS saying "the Timbers haven't won on the road in over a season" or the endless variations thereof.
Fortunately, sports fans and pundits have longer and more entrenched institutional memories than athletes do - there are several Timbers who weren't on the team in 2016, and the guys that were on the team certainly don't go into Sunday's game thinking "we didn't win on the road all last year so we're terrified". They're focused on the job ahead, not the days behind, and hopefully that will show in the result.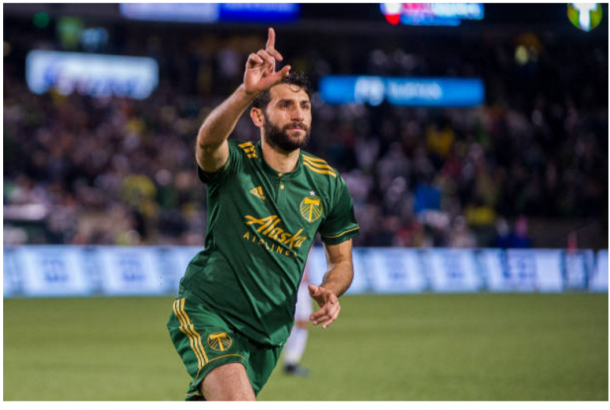 New look, same challenge
Their opponent this weekend is the LA Galaxy, a team that is known, historically, for big stars, slow starts, and impenetrability at home. This, however, isn't your familiar old Galaxy - this winter, longtime coach Bruce Arena left to coach the US National Team, superstar workhorse Robbie Keane called it a career, and both Landon Donovan and Mike Magee have also retired - Magee for the first time, Donovan for the second.
And this new-look Galaxy, coached by Arena's assistant Curt Onalfo, started the 2017 season with a new look for them as well - a loss to FC Dallas at StubHub, which was their first home opener loss since 2014 and their first loss to Dallas at home since 2009.
None of this is to say that LA is a terrible team, or that they'll miss the playoffs, but it is an indication of how the league has evolved over the years that a trip to LA in 2017 doesn't automatically inspire fear in the way it would have a few years back. The Timbers will have to play as well on Sunday as they did last Friday, but if they do, they should be in good shape.
Injury news/predicted lineups:
For the Galaxy, Robbie Rogers (ankle) and Gyassi Zardes (knee) are unavailable, and Ashley Cole (calf) is a doubt. Jermaine Jones and Dave Romney are suspended, thanks to retroactive red cards from the Dallas game. Galaxy coach Curt Onalfo has declined to name replacements, saying only he will "field a very strong team on Sunday".
The Timbers have some injury worries for the weekend. Vytas is out, with a calf strain suffered in training midweek, and will likely be replaced by Marco Farfan, the Timbers' 18 year old homegrown player. Liam Ridgewell (foot) and Alvas Powell (ankle) are last-second decisions. If they can't go, they'll probably be replaced by Chance Myers and the newly arrived Roy Miller.
Both Ridgewell and Powell will be evaluated as close to game time as possible in hopes they'll be good to go, but it's early in the season, so Porter will probably err on the side of caution to avoid the risk of further injury to either player.
Timbers:
Gleeson; Powell (or Myers), Ridgewell (or Miller), Olum, Farfan; Nagbe, Guzman, Chara, Valeri; Blanco, Adi
Galaxy:
Rowe; van Damme, Steres, Romney(TBD), Garcia; J. Jones (TBD), Pedro, Alessandrini; Lletget, McBean; dos Santos
What/where/when:
Timbers at LA Galaxy
StubHub Center, Carson, CA
Sunday, March 12, 2017
4PM PT/7PM ET

Broadcast info:
US TV: Fox Sports 1/Fox Deportes
US Streaming: MLS Live (subscription, blackouts apply)
For streaming/TV info in other parts of the world, check livesoccer.tv.