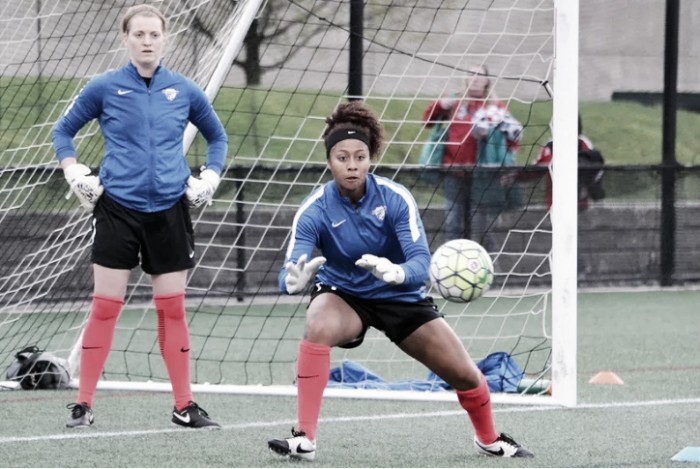 Friday afternoon, the Boston Breakers announced that goalkeeper Libby Stout has suffered a sprained ankle, and will be out for four to six weeks. This comes as the Breakers previously announced preseason schedule is set to begin, and could carry into their season opener against FC Kansas City on April 16. In a release from the team, head coach Matt Beard said, "I'm obviously disappointed for Libby with this happening right before preseason. She worked hard to come back from injury last year. I'm confident that she'll be back stronger than ever."
Stout's recent injury is a further blow to the Breakers ongoing complicated goalkeeper situation. After trading long-time starter (and USWNT #1) Alyssa Naeher to the Chicago Red Stars, Boston had a keeper battle between Stout and University of Texas alum Abby Smith, until Smith suffered a season ending ACL strain in May of 2016. Stout then made 10 appearances for the Breakers in 2016, starting 9 of those games, and led the team with 42 saves.
This season one would expect a similar relationship between Stout and Smith, with SB Nation quoting Beard as saying that Smith is "looking good", and that she "will be in full training and has worked very hard to get fit", along with the third keeper Sammy Jo Prudhomme, who the Breakers drafted with the 31st pick of the 2017 draft. However, Stout's injury will certainly limit her ability to make a case for herself as a consistent starter for Boston for the 2017 season.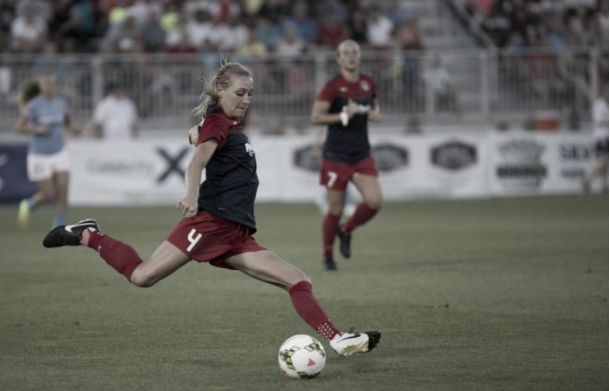 Boston's recent moves have shored up the defense in front of whoever does end up in goal for the Breakers, with the acquisition of Allysha Chapman from the Houston Dash, as well as Megan Oyster from the Washington Spirit. Their home opener is on April 23rd, taking on Sky Blue FC.