The seemingly infinite wait for the NWSL season to start is almost over. Preseason has begun and the Sky Blue FC preseason roster has been released. But Sky Blue wasn't idly waiting by for the season. There have been a series of decisions that led to this moment.
International
Christie Rampone officially retired from international play. However, she will continue to play for Sky Blue FC in the 2017 season.
Rampone was given a tribute at the SheBelieves Cup for her long service and captaincy of the team. Rampone capped 311 games for the USWNT and was on the World Cup winning teams in 1999 and 2015.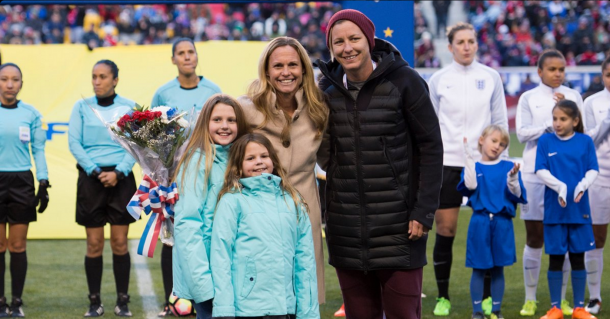 The SheBelieves Cup was a highly disappointing failure. However, Kelley O'Hara and Sarah Killion were called in for the training camp. O'Hara ended up making the roster and was a substitution in the 78th minute against France. The game ended in an upsetting 0-3 loss for the USWNT.
Sky Blue players Sam Kerr, a national team player for Australia, and Nikki Stanton had a successful run at the W-League. They were lent to Perth Glory and made it to the Grand Final, losing to Melbourne City FC.
Players
Sky Blue selected six players in the 2017 NWSL draft. The players included defenders Kayla Mills and Mandy Freeman from the University of Southern California, the 2016 NCAA champions. Sky Blue also selected forwards Madison Tiernan and McKenzie Meehan as well as midfielder Catrina Atanda.
Their third selection of the draft was Kailen Sheridan. It was announced that Sheridan will be allocated to Sky Blue as a Canadian subsidized player. Head coach Christy Holly commented via Sky Blue FC, "We know that she has a very bright future in the game, and she will be a very important piece for our club in the coming seasons. This is the beginning of what we expect to be a very successful relationship for us with Kailen and the Canadian Federation." Sheridan recently played for Canada in the Algarve Cup where they placed second.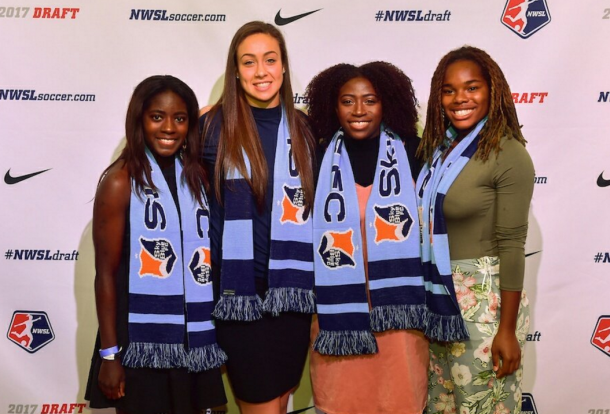 Interestingly, Sky Blue FC recently announced that they waived goalkeeper Caroline Stanley, who started 11 games in the 2016 season.
Sky Blue made another addition by signing midfielder Daphne Corboz, a former player for Manchester City.
Games
During the preseason, Sky Blue will have three games against St. John's University on March 25, the University of North Carolina on April 1, and Penn State University on April 9.
The entire NWSL season schedule has been announced. Sky Blue FC will begin with a game against Seattle Reign on April 15. On April 30 Sky Blue will have a home opener, at Yurcak field, against FC Kansas City.