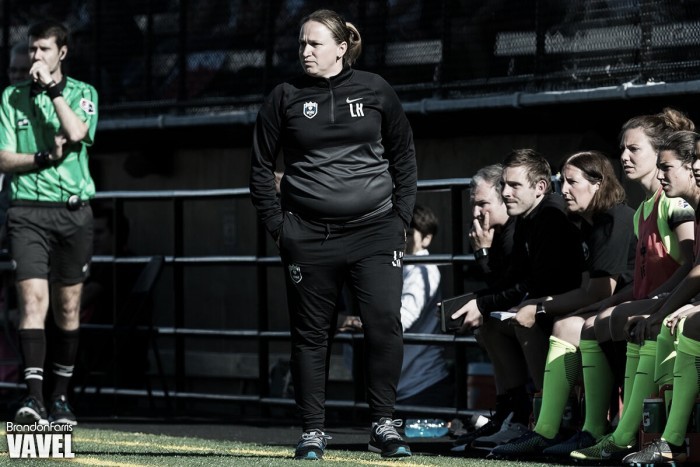 With all of the National Women's Soccer League dropping their preseason rosters today, Seattle Reign FC released their full roster list for preseason which starts this week. A lot of questions remain over some key positions on the team and the players on the roster can use this opportunity to cement themselves in Laura Harvey's team for the upcoming season. The Reign will be looking to improve on the fifth place finish from last season and their roster will go a long way in determining their final position this season.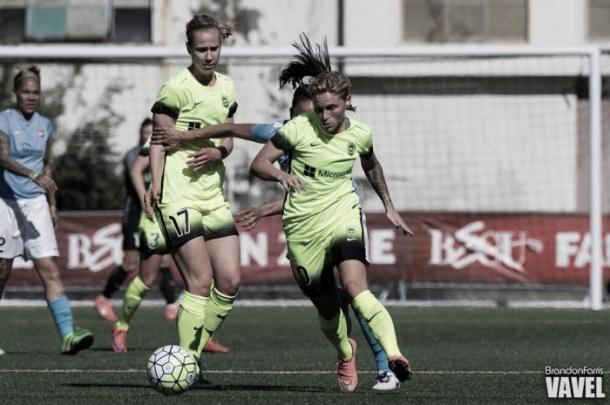 The midfield presents a headache for Harvey
After losing the services of Keelin Winters and Kim Little, as well as the newly signed Diana Matheson to injury, during the offseason, the Reign have holes that they will need to plug up using their current roster. The prediction is that Christine Nairn and Rumi Utsugi will join Jessica Fishlock in midfield as replacements for Winters and Nairn so it will be a contest to see who will fill in for Matheson who has been ruled out for the entire season with an ACL tear.
The likely candidates are Veronica Perez, who rejoined the Reign during the offseason, and Lindsay Elston, who was mainly used as a substitute last season. Paige Nielson is another potential choice as she was with Seattle last year before being waived but her performances in the Westfield W-League recently may have pushed her further into Harvey's plans. It will be a tough battle for the remaining midfielders to break into a very solid midfield line up but Harvey is known for giving players a chance and if they impress in preseason, they could find themselves on the Reign's roster when matches start in April.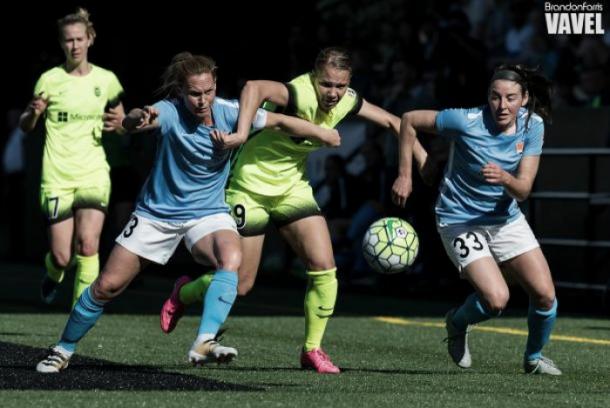 The Reign backline will have a slightly different look
Hayley Kopmeyer is guaranteed to be the starting goalkeeper unless Madalyn Schiffel has an extraordinary preseason but it's those in front of the goalkeeper that will have a different feel from previous Reign backlines. With Utsugi potentially moving into midfield, Carson Pickett may be slotted into the left-back role as a starter this season. Pickett started the first few games for the Reign in that position but had a hard time adjusting to the league initially. She was moved to the bench as at first Lauren Barnes and then Utsugi filling into that position, and would come on as a substitute on the left wing or at left-back. With a year's experience now on her, Pickett could be the likely candidate for that fullback role if she performs well during the preseason.
The center back roles is where the questions crop up. Seattle lost Kendall Fletcher to retirement so we could see a pairing of Rachel Corsie and Lauren Barnes in Seattle's backline this season. With the signing of Rebekah Stott, the Reign have the ability to move Barnes into left-back and have Corsie and Stott being the center back partnership that they will move forward with. Maddie Bauer is also waiting in the wings should anything happen to the veteran defenders and the Reign coaching staff have high hopes for the draftee so she could see significant minutes this year. Lastly, a battle between Elli Reed and Merritt Mathias could be another talking point for this preseason. Reed had been the Reign's go-to right-back for roughly three seasons but she was relegated to the bench last year as Mathias dropped back and became the starting right-back, to mixed results. Harvey has not tipped her hand here yet but we should know in the coming months who has won that contest.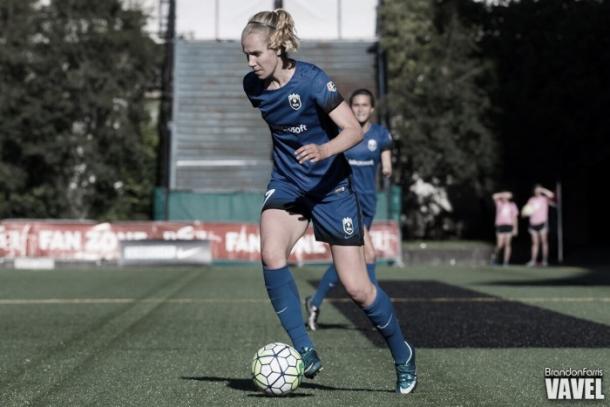 The front three seem set from the start
In Harvey's typical 4-3-3 formation, expect Beverly Yanez, Megan Rapinoe, and Nahomi Kawasumi to be the starters going forward thus making it difficult for anyone to dislodge them. The Reign did make an interesting signing this offseason by bringing in Larissa Crummer, who is injured at the moment, as a replacement for the now retired Manon Melis so Harvey could be switching formations or may use Crummer in various ways to keep teams guessing about the Reign front line.
Kiersten Dallstream and Katie Johnson are the obvious replacements for the above-mentioned players, and in a season as tough as the NWSL one, they will be needed at certain points in the season to make the difference for the Reign. Dallstream is a known quantity but Johnson will be intriguing to watch over the next few months. Her productivity slowed down in her final year of college soccer but her abilities are there for all to see. If she adapts quickly to the league and the way that Seattle play, she could move up the depth chart and find herself playing more often than not.
Full preseason roster
Goalkeepers: Haley Kopmeyer, Madalyn Schiffel, Brianna Smallridge, Hanna de Haan.
Defenders: Elli Reed, Merritt Mathias, Lauren Barnes, Rachel Corsie, Carson Pickett, Anjel Brown, Maddie Bauer, Kristen McNabb, Rumi Utsugi, Rebekah Stott.
Midfielders: Veronica Perez, Christine Nairn, Jordan Jesolva, Haley Rosen, Annie Alvarado, Mimi Rangel, Lindsay Elston, Paige Nielsen, Jessica Fishlock, Diana Matheson.
Forwards: Beverly Yanez, Kiersten Dallstream, Megan Rapinoe, Nahomi Kawasumi, Katie Johnson, Addison Steiner, Sydney Arnold, Larissa Crummer.