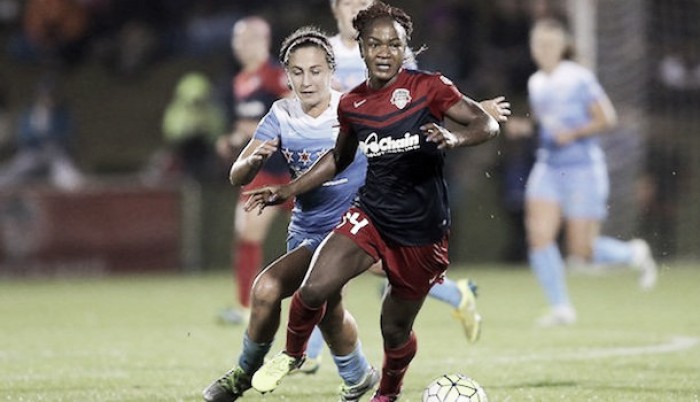 The Washington Spirit announced a 32 player preseason roster on Monday. The team, based in Washington DC, will be looking to replicate a successful 2016 campaign that brought them to Houston, Texas for the NWSL Championship. The Spirit's roster has been a turbulent place for the offseason, but as of the beginning of preseason, the team has a fairly rounded roster of four goalkeepers, eight defenders, 11 midfielders, and nine forwards.
Four Goalkeepers brought to camp
Stephanie Labbé, a member of the Canadian Women's National Team will be returning to the Spirit for her second season with the team. Playing in the starting role for the first half of the season, she became backup keeper when Kelsey Wys took control during and after the Olympics but will be looking to return to that number one spot this year. DiDi Haracic played with the Washington Spirit Reserves for the 2016 season and was called up while Labbé was with the national team, but this is the first time she will officially play with the full squad. Lindsey Harris and Kori Butterfield are two trialists out of the University of North Carolina and the University of Tampa, respectively.
Eight defenders rostered for preseason
Washington's defenders as of preseason include Whitney Church, Estelle Johnson, Shelina Zadorsky, Kassey Kallman, Alyssa Kleiner, Caprice Dydasco, Tessa Gavilsky, and Molly Menchel. Church, Johnson, Zadorsky, and Dydasco were all key contributing members of the Spirit last season and will hope to keep some chemistry in a team that has drastically changed during the offseason. Gavilsky graduated from Stetson in 2010 and played with the Houston Dash during preseason last year. Menchel, the other trialist defender, played at the University of Virginia in college and was signed by FC Kansas City during the 2016 season.
Eleven midfielders selected
The eleven midfield players on the preseason roster include Line Sigvardsen Jensen, Kristie Mewis, Joanna Lohman, Tori Huster, Havana Solaun, Meggie Dougherty Howard, Cameron Castleberry, Lauren Lazo, Sharon Wojcik, Fran Garzelloni, and Marion Crowder. Mewis was traded from the Boston Breakers where she played for many years. Dougherty Howard and Castleberry were both picks during the 2017 NWSL College Draft, coming from the University of Florida and the University of North Carolina. Trialists include Lazo, Wojcik, Garzelloni, and Crowder.
Nine forwards round out the roster
Cheyna Williams, Francisca Ordega, Katie Stengel, Lindsay Agnew, Arielle Ship, Ninfa Ramirez, Clare Pleuler, Crystal Thomas, and Gloria Douglas are the nine forwards that complete Washington's preseason roster. Williams, Ordega, and Stengel all worked together during previous seasons, again bringing much-needed connectivity in this fresh group. Agnew was selected from Ohio State during the draft, and Ship was drafted by the Seattle Reign from the University of California Berkeley before being traded to the Spirit. Ramirez, Pleuler, Thomas, and Douglas are all trialists.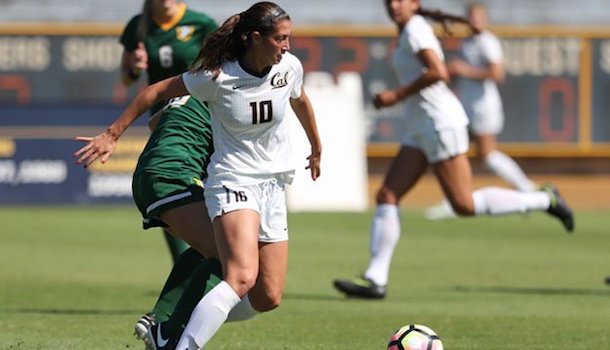 Preseason Schedule
The team is scheduled to play Penn State on March 18, North Carolina on March 25, Duke on April 1, and Virginia on April 8. Excluding the match against North Carolina, the matches will be played at Maureen Hendricks Field at the Maryland SoccerPlex
Roster by Position
Goalkeepers (4): Stephanie Labbé, DiDi Haracic, Lindsey Harris, Kori Butterfield
Defenders (8): Whitney Church, Estelle Johnson, Shelina Zadorsky, Kassey Kallman, Alyssa Kleiner, Caprice Dydasco, Tessa Gavilsky, Molly Menchel
Midfielders (11): Line Sigvardsen Jensen, Kristie Mewis, Joanna Lohman, Tori Huster, Havana Solaun, Meggie Dougherty Howard, Cameron Castleberry, Lauren Lazo, Sharon Wojcik, Fran Garzelloni, Marion Crowder
Forwards (9): Cheyna Williams, Francisca Ordega, Katie Stengel, Lindsay Agnew, Arielle Ship, Ninfa Ramirez, Clare Pleuler, Crystal Thomas, Gloria Douglas