Full time!! The USA win 6-0 over Honduras!
90 +1' SAVE TIM HOWARD OFF THE FREE KICK!!!
Two mintues of stoppage time to end this one.
88' Game has gotten slow as we tick closer to the 90th minute. Just waiting for the full time whistle now.
81' Zusi with a last second clearance after a dangerous cross in a build up from Honduras. Good stuff from them, though.
79' Altidore couldn't control a pass right in front of goal. That was his moment to get on the score sheet.
76' Pulisic nearly finds Dempsey in the box, but his low pass is hit just a bit too hard and the Sounders man can't get on the end of it.
72' Elis attempts a bicycle kick, but fires his shot wide of the left post. Some effort, though.
71' Corner coming up for the visiting side. Can they make something of it?
69' It looks like Brooks can't continue, was apparently carrying a knock heading into the qualification match, goes down again. Tim Ream set to come in to replace the Hertha Berlin man.
60' Beckeles strikes the crossbar with an attempt from distance. Best chance of the night for Honduras.
59' Cameron is coming off for Zusi.
54' GOAL CLINT DEMPSEY!!!!! He scores his third off a free kick when he finds the bottom left corner from range. Have. A. Night.
53' Figueroa is going to get a yellow for a late challenge on Pulisic, he's been taking a beating today when on the ball.
49' CAN'T STOP WILL NOT STOP!!!!! IT'S FIVE FOR THE USA! Pulisic has ANOTHER assist and Dempsey has his second goal!
46' WELL THAT WAS FAST!!! IT'S A GOAL AND IT'S PULISIC!!!
46' USA start the half with the ball!
It's halftime and the USA have a big advantage! 3-0 heading into the halftime interval!
45' CHANCE! Andino misses a sitter, but it looked like it might have taken a slight deflection. No corner, though.
43' Bedoya sends a cross to the middle of the box where Pulisic gets up and heads the delivery above the crossbar. Great chance, but attempt never troubling the Honduran goalkeeper.
40' Quioto down after taking a couple of challenges from USMNT defenders. Receiving treatment.
38' Still no yellow card as Espinoza draws another foul. How many will he keep getting away with tonight? Surely a matter of time before a yellow comes out for him.
34' Pulisic takes a challenge from behind, slow to get up, but he looks okay. No yellow card for this tackle.
32' WHAT A GOAL FROM CLINT DEMPSEY!!!! WELCOME BACK!!!!
27' GOALLLLLLLL USA!!!!! Michael Bradley hits a low shot from distance and it finds the bottom right hand corner after having tons of space in the area!
27' Poor free kick attempt is hit straight at the USA goalkeeper, Tim Howard.
25' Late call for a foul and Cameron will get a yellow -- the second of the night.
20' Game starting to get chipy as Michael Bradley fouls Elis in a dangerous spot.
19' OH WOW! It looked like Pulisic kept the ball in play down the sideline and was in behind the Honduran defense, but the AR raised his flag to stop play.
17' Elis has a shot saved easily by Howard, but after that late challenge, it looks like Lletget's night might be done... Alejandro Bedoya is set to come in. Unfortunate for the LA Galaxy kid.
15' Alvarado catches Lletget late and is rightly shown a yellow card.
13' It's not much better... they take it short and the eventual cross is nabbed by Howard in the air.
12' The Hondurans have won their second corner. Hopefully this one will be better.
10' Now behind the eight ball, the visiting side is trying to attack a little bit, but the conditions are making for some sloppy play.
7' Honduras sends a poor corner kick out for a Howard goalkick.
5' GOAL SEBASTIAN LLETGET!!!!! He knocks an easy shot into the back of the net to give the American's the first goal of the night!!!!
4' Honduras already wanting to sit deep, with the back five and two holding midfielders behind the ball.
2' Jozy Altidore gives away the game's first foul.
1' Clint Dempsey does well along the side lines to win a throw in after getting on the end of a long ball over the top from the defense.
1' It's time for some soccer!
Honduras starting XI: Escober; Izaguirre, H. Figueroa, M. Figueroa, Alvarado, Beckeles; Claros, Espinoza; Quioto, Elis, Najar
US Men's National Team starting XI: Howard; Cameron, Gonzaelz, Brooks, Villafana; Lletget, Bradley, Pulisic, Nagbe; Dempsey, Altidore
Starting lineups are in!!
Who will come out with the three points at Avaya tonight? Most likely the Americans -- they have everything to lose. They are currently sitting at the bottom of the Hexagonal and will want to claim their first three points to get out of the basement. It might not be the prettiest of soccer played, but the squad will know what is necessary to win.
Since 2013, the United States and Honduras have played five times, twice in Gold Cup play, twice in World Cup Qualification and a friendly. Only one of those games, a qualification match during the last cycle, did the USA lose. A little over four years ago, Honduras upset the Americans at home by a score of 2-1, with Juan Carlos Garcia and Jerry Bengtson were the two goal scorers. And in all the other competitive matches, it was the Americans who came out the victors.
Emilio Izaguirre is going to be the one to watch for Honduras. Izaguirre has the most experience in the squad playing for Celtic in Scotland and provides a vast majority of the attack for the Central American squad.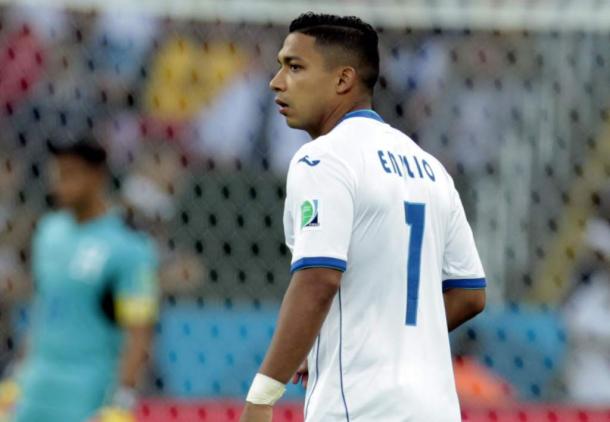 Honduras is actually sitting ahead of the USA in the table at the moment. While they lost their first match of the Hexagonal, Honduras lost Panama at home, but looked decent despite giving up a goal. They turned their fine performance into points the next time around, downing the Trinidad and Tobago by a score of 3-1. Rommel Quioto, Emilio Izaguirre, and Gabriel Hernandez were the goal scorers that night.
Another player to watch is Clint Dempsey of the Seattle Sounders. Dempsey missed the remaining part of the Major League Soccer season last year due to an irregular heartbeat and was left out of the national team because of it. But now he is back and is once again an integral part of the Sounders squad looking to repeat as MLS Cup Champions.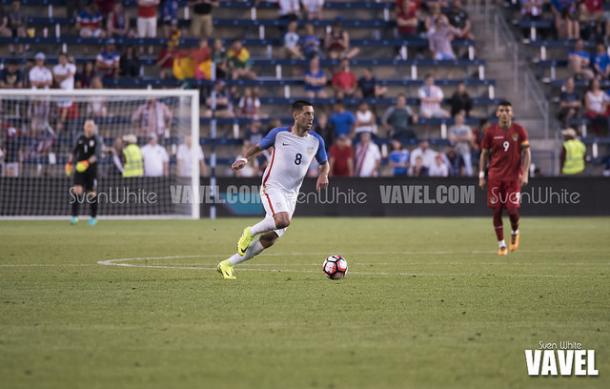 One player to watch for the US this round of the Hexagonal is Borussia Dortmund's Christian Pulisic. The young American has been in great form in both the Bundesliga and in the Champions League, playing pivotal minutes and coming up in big situations. Is he going to carry his performances across these next two matches? Pulisic does seem to have grown a lot since the Mexico and Costa Rica matches in November.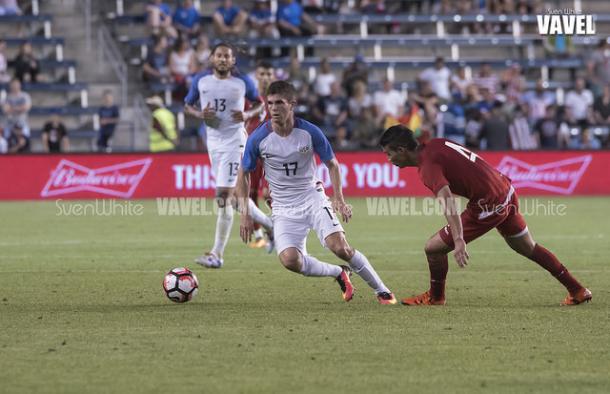 And now, new era is underway in the US Men's National Team. Bruce Arena is in his second stint as head coach of the national team, and will want to get his managerial campaign off to a good start against Honduras.
The USA started off slowly in their qualification process, losing the first two matches -- to Mexico and Costa Rica. This forced the US Soccer Federation to sack Jurgen Klinsmann in hopes of change in style, attitude, and willingness to compete at a higher level than they had been doing.
Hello and welcome to VAVEL USA's LIVE coverage of CONCACAF World Cup Qualification! Tonight see's USA take on Honduras at the Avaya Stadium in San Jose, California, in a must win situation for the Americans.