The Houston Dash are participating in the Portland Invitational for the second consecutive year. This is the U.S. U-23 Women's National Team's invite to the tournament. The Dash look to test their new roster against other teams in the NWSL, but they will first face the U.S. U-23 Women's National Team on Sunday to kick off the tournament.
Houston needs goals sooner, more consistently
The Dash's main issue last season was their lack of goals in the first half of the season, despite being victorious against the Chicago Red Stars on opening night of last season with a 3-1 victory at home. In fact, they went on a six game 1-0 losing streak for part of the 2016 before finally picking things back up in the second half of the season. This year, it'll be important for them to start scoring from the get go, and stay consistently finding the back of the net as the season progresses.
Houston has fire power like Rachel Daly and Kealia Ohai returning. Since the season ended, Daly's has started to become a regular with England Women's National Team as they prepare of the 2017 Euros. Meanwhile, Ohai's been called up to the U.S. Women's National Team several times and has most recently been named to the latest roster for a pair of April friendlies. They also have brought in newbies Nichelle Prince and Amber Munerlyn. Prince is part the Canada Women's National Team and Munerlyn comes from a successful collegiate career with UCLA. Hopefully, this is the right mix Houston needs to find goals more often than not.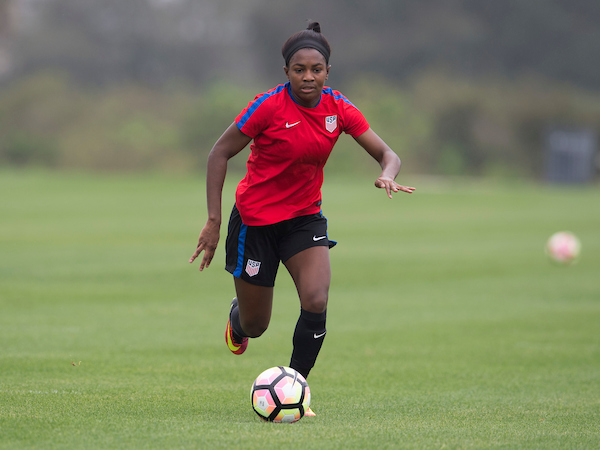 U-23s with nothing to lose, everything to gain
Unlike the recent U.S. U-23 rosters earlier this year, this tournament's roster features mainly college players with the except for a few high school players in the mix. The U23s do not have any major international tournaments at their age group, so their sole focus will be only on the matches at hand. It will be interesting to see how they do, as they are all younger than the teams they are playing against in the tournament.
Four players on the roster - Tierna Davidson, Savannah McCaskill, Casey Murphy, and Brianna Pinto - were all held over from U-23 training in January to train with the senior USWNT. Pinto was even on the roster for this year's SheBelieves Cup. In addition, Ashley Sanchez has also trained with the USWNT in the past. Pinto and Sanchez are also two players who are still in high school.
The Houston Dash and U.S. U-23 Women's National Team open the 2017 Portland Invitational in Providence Park on Sunday, March 26. Kick-off is scheduled for 2:30 pm Pacific Time.