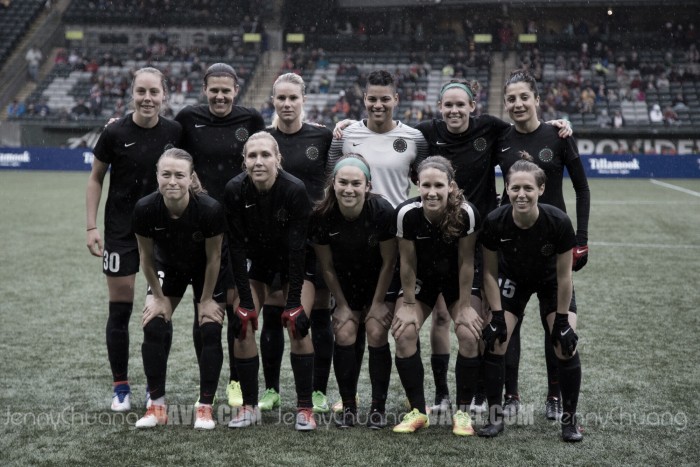 This year, the Portland Thorns host the second annual 2017 Portland Invitational. Among the four teams participating, the US U23's kicked off the first match as they played against the Houston Dash. Although they lost to 2-1, their next opponents are the hosting team, the Portland Thorns.
The first loss of the tournament
Since the U23 team is the only team not in the NWSL, their team doesn't get as much quality practice or playing time together. They come into this tournament with the disadvantage of not being well rounded as their fellow counterparts and aren't in top physical condition.
The U23's have potential to work with on the field as their defense, which consists of a strong group of players such as Tegan McGrady, Alana Cook, and Tierna Davidson, has a solid back line to hold the attacking forwards that come their way.
When halftime hit in their match against the Dash, it was still a scoreless game. Houston did have more possession of the ball throughout the first half, but their goals didn't reach the back of the net much until later.
The U23's had a potential victory when Savannah McCaskill scored in the 74th minute. However, in the 88th minute, the Dash scored to level things and found the game-winning goal in second-half stoppage time.
Although the U23's didn't celebrate a victory as hoped, they put up a strong competition against a more skilled team in the NWSL.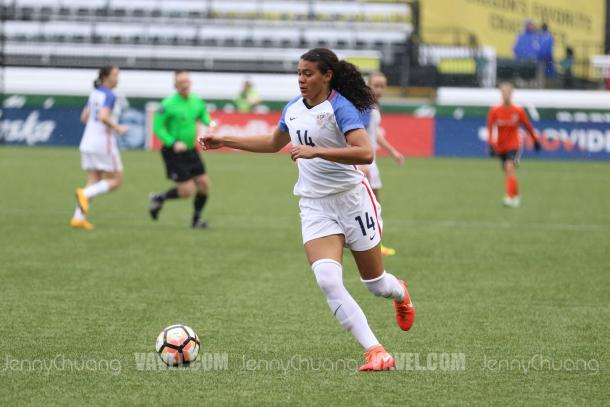 Another victory for the Thorns?
So far in this competition, the Thorns have a great advantage of being the number one ranked team in the NWSL. Being the hosts of this tournament, a lot of attention and pressure can be put upon them during their preseason matches.
Midfielder Tobin Heath didn't play for Portland in the opening match against the Chicago Red Stars. The game was filled with action-packed plays and in the 26th minute, Nadia Nadim converted a penalty, which led to a 1-0 victory. If Heath would have played, we could have seen a much different score.
Looking ahead towards the U23's vs the Portland Thorns
As mentioned earlier, the U23's has players who are still in the process of mastering skills, fitness, and learning to be stronger and faster athletes.
With this exposure to playing in a more competitive and faster environment, the U23's players are gaining more experience in playing NWSL level teams.
As far as for the Thorns and where they stand, their fast level of play can be beneficial to outrun the US underdogs if they do so properly. In preparing for their match, they can attempt to outrun the US defense, but in doing so can't speed up the game if they're not willing to follow through.
The U23's and Thorns match will be played at Providence Park and the match is scheduled to kickoff at 10:30 pm ET.