 For all of the value that big name players bring to their teams and to the league, FC Dallas has built a very successful team using a different strategy. They have relied heavily on their youth teams to act as feeder clubs for the senior side, preferring to develop and promote from within rather than making a splashy signing that will wow the fans but might not pan out on the pitch.
This "keep it in the family" approach extends to the coaching staff, as well - head coach Oscar Pareja played most of his MLS career in Dallas after 11 years in his native Colombia (as well as one season and 13 games for the New England Revolution).
After retiring in 2005, he became an FC Dallas assistant coach, and after a two-year stint with the US Under-17 teams, was an assistant coach until 2011, when he became the head coach of the Colorado Rapids.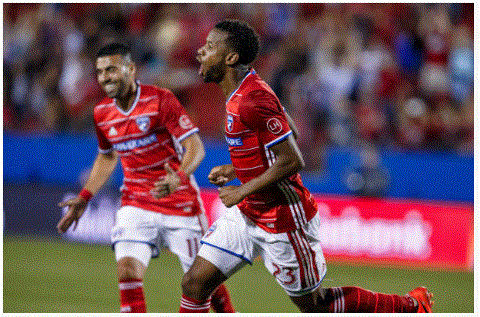 After three seasons in Denver, Pareja was lured home to coach FC Dallas in 2014. His seasons in Dallas have been tremendously successful - Dallas were supporters' shield runners-up in 2015 and Double-winning Shield and Open Cup winners last season, a season in which he was also named MLS Coach Of The Year. In both 2015 and 2016, Dallas finished with over 60 points, which in a league that doesn't necessarily favor consistency is quite an accomplishment.
A very large part of that success is Pareja's eye for young talent, developed in his time with the U17's. Dallas currently has nine (!) homegrown players on their roster, which is a pretty astounding way to build a good team on the cheap, if your development program is good. And Dallas' is, in no small part thanks to Pareja.
Today, Pareja was rewarded for Dallas' good fortune, by being signed to a "long-term deal" - specifics weren't disclosed, but no matter what, it's a smart move by Dallas to lock down their "homegrown" coach as long as they possibly can.