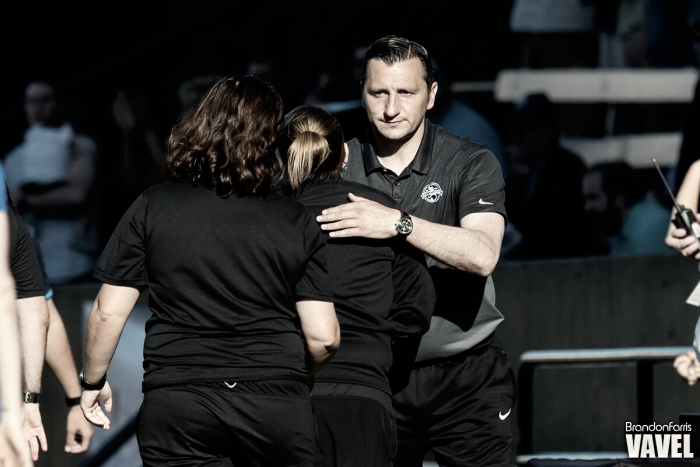 FCKC started the preseason with 28 players that included three 2017 draft picks and seven non-roster invitees. The initial roster also included forwards Amy Rodriguez and Sydney Leroux who both misses the 2016 season due to pregnancies. FCKC's penultimate 25 player roster was announced Tuesday. The final 20-player roster is to be sent out April 10.
Andonovski brought in four goalkeepers, and has kept all of them. He'll have to reduce that number by two before April 10. Nicole Barnhart and Cat Parkhill are the two rostered players, so it's safe to say those players will be staying. Invitee Kaela Little was the starting goalkeeper for Notre Dame; she received a call up to the Under 20 youth national team in 2013 along with teammates Katie Naughton, Cari Roccaro, and Morgan Andrews before Andrews made the transfer to USC. Danielle Rice was the starting keeper for Creighton for two years before transferring to Texas A&M where she started 16 games the remainder of her two years. Defender Rachel Leonard was also let go. Leonard spent her four college years at Sacramento State where she was the Big Sky Defensive MVP and earned Big Sky All-Academic four times.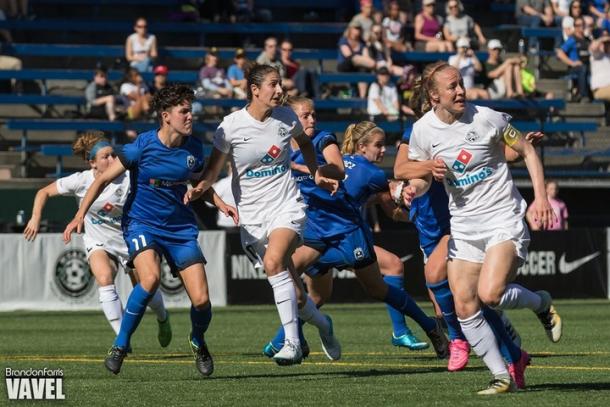 University of Michigan captain Meghan Toohey and 25th overall pick from University of Virginia Alexis Shaffer were removed from the midfield. A notable inclusion was that of Maegan Kelly. Kelly was selected 35th overall by FCKC in the 2014 NWSL draft from Marquette, but did not appear for the club. As of 2016, she was with Cyprus club Apollon FC competing in the Champion's League.
Another cut from Andonovski was forward Jenna Hellstrom who holds the all time record for goals, assists, points, game-winning goals, shots, shots on goal, multiple goal games, and multiple assist games at Kent State.
The current 25 players for FCKC are:
Goalkeepers (4): Nicole Barnhart, Kaela Little (invitee), Cat Parkhill, Danielle Rice (invitee)
Defenders (9): Alex Arlitt, Yael Averbuch, Rashida Beal (draftee), Katie Bowen, Becca Moros, Toriana Patterson (invitee), Brianne Reed, Becky Sauerbrunn, Brittany Taylor
Midfielders (9): Christina Gibbons (draftee), Maegan Kelly (invitee), Lo'eau LaBonta, Mandy Laddish, Sydney Miramontez (invitee), Alexa Newfield, Desiree Scott, Josee Stiever (invitee), Erika Tymrak
Forwards (3): Shea Groom, Sydney Leroux, Amy Rodriguez