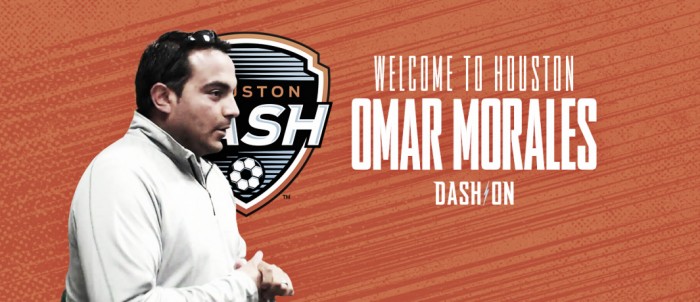 On Thursday, March 30 the Houston Dash announced that they have named Omar Morales as a new assistant coach. He will work closely with head coach Randy Waldrum this season, as well as work with the Dash Academy program throughout the year.
Morales joins the Dash coaching staff after being the head coach at NCAA Division II program Eastern New Mexico from 2014-2016. During his time with the program, he recorded the second most wins in program history with 16. This includes a third-place finish in the Lone Star Conference during his first season with the Greyhounds in 2014. Last season, Eastern New Mexico set a new team record of goals in a single game with 11 total goals in their shutout victory over the University of the Southwest.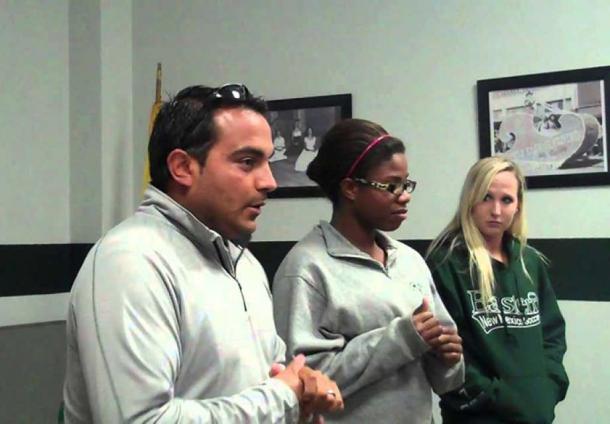 Waldrum shared with media, "His experience in the collegiate game, from West Texas A&M to Eastern New Mexico, and working with Butch Lauffer, who I consider one of the best coaches in the country, combine for an impressive pedigree. His role will be two-fold, he will serve as a liaison to our academy and join us full-time during the regular season. We are very excited to welcome Omar and his family to the Dash family."
The Houston Dash are currently partaking in the 2017 Portland Invitational. They will wrap up the tournament on Saturday, April 1 against hosts Portland Thorns. Kickoff is at 7:30 pm Pacific Time and will be streamed on the Thorns' website. They will then wrap up preseason play against Texas A&M University on April 6 in College Station.
The Dash will open the 2017 NWSL season at home against the Chicago Red Stars on April 15. Kickoff is scheduled for 1:00 pm Central Time. This is the Dash's fourth consecutive home opener since joining the league in 2014.