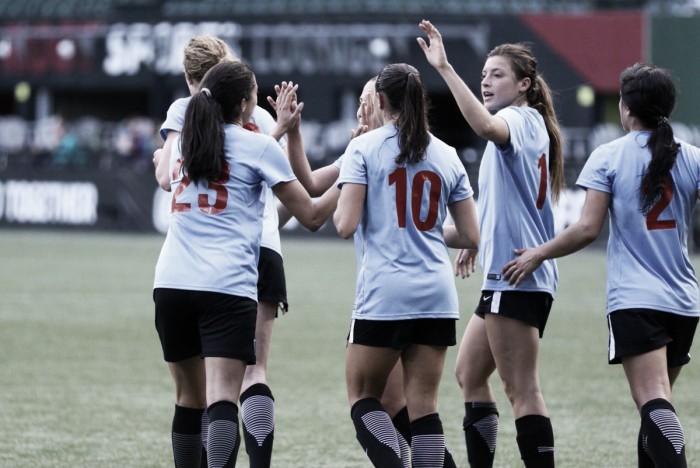 After both the Chicago Red Stars and US U-23 National Team recorded wins in their last matches, this should be an interesting matchup to see who is able to build off the result.
Red Stars finding their feet
After a promising but ultimately disappointing opening game - a 1-0 loss against the Portland Thorns - the Red Stars were able to grind out a 2-1 win over the Houston Dash. Both of the goals were scored by USWNT forward Christen Press, whose presence was clearly missed in the first match. Press, Alyssa Naeher, and Sofia Huerta are all back with the squad now after taking time out for Julie Johnston (now Ertz)'s wedding.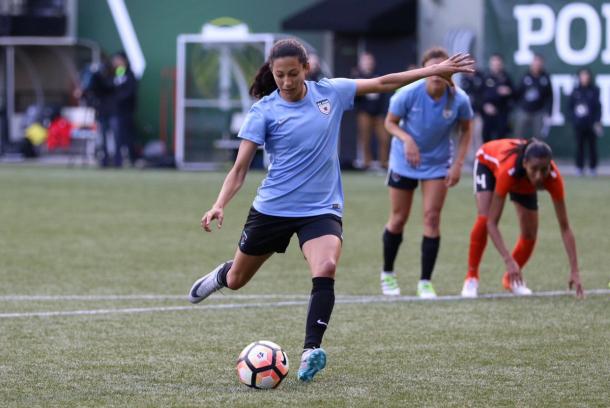 Head coach Rory Dames also took the opportunity to stray from his typical formation, following the apparent trend of playing with a three-man defense. Despite Morgan Proffitt's experience at centerback at the college level, he opted to play midfielder Taylor Comeau alongside Casey Short and Katie Naughton. Although this seemed like a surprising choice, Dames clearly has high hopes for Comeau:
"She's a little reckless because she wants to impress and compete. Her ability to defend 1 v 1, her athletic qualities - she's going to be a legitimate, big-time back in the league, just like Casey [Short], just like Arin [Gilliland]. She's learning the spot." - Rory Dames, via John D Halloran
It's hard to see how this three-back will look going forward as Ertz is still to be factored in - but it's clear from Dames' words that he sees Comeau as a big part of his long-term plans and he will be looking to integrate her into the defence, starting with this game against the US U-23s.
U-23s not to be overlooked
The US U-23s certainly came into this tournament as the underdogs, but they have already proved that superior experience doesn't necessarily translate into results. They pushed the Dash all the way in the opening match, losing 2-1 off two late goals, and stole the win from the Thorns with a last minute goal of their own.
The young side looked very lively in both games, as they play a high-speed style similar to that of the Chicago Red Stars, and of course the full US Women's National Team. The pace of forwards such as Savannah McCaskill and Sophia Smith has been too much for Portland and Houston so far, as both have got their names on the scoresheet already this tournament.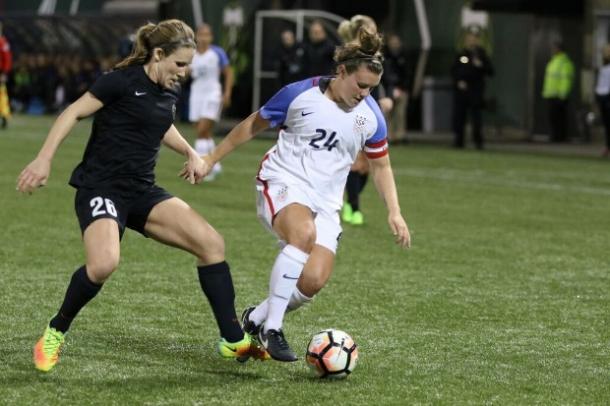 Outlook
With both sides looking to play the same high-intensity game, it is likely that the first half will be quite frantic, with chances for either side. In the second half you have to think that the Red Stars' superior fitness will begin to show and result in them taking the win - but as the past week has shown there are no guarantees.
The Chicago Red Stars and U.S. U-23 Women's National Team face off in the 2017 Portland Invitational at Providence Park on Saturday, April 1. Kick-off is scheduled for 5:00 pm Pacific Time.