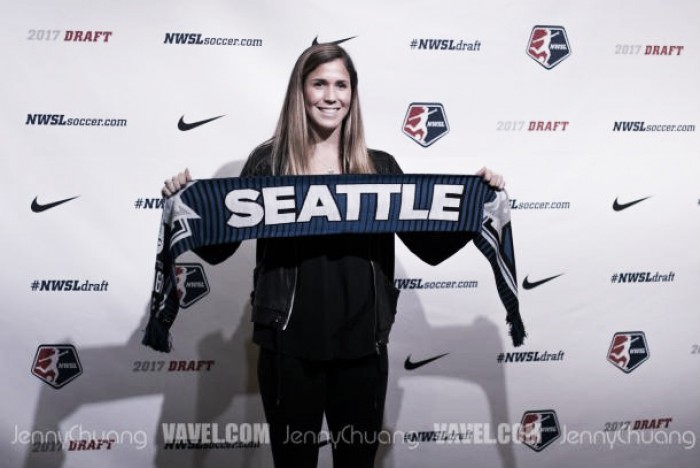 The Seattle Reign have added another player to their roster this afternoon by announcing the signing of draftee Katie Johnson to her first professional contract. Johnson was selected 16th overall by the Reign and became their second pick during the 2017 NWSL Draft. The news does not come as surprise to those who have been attention to Johnson's journey with the Reign as the coaching staff seems to like her potential and what she can bring to the team this season.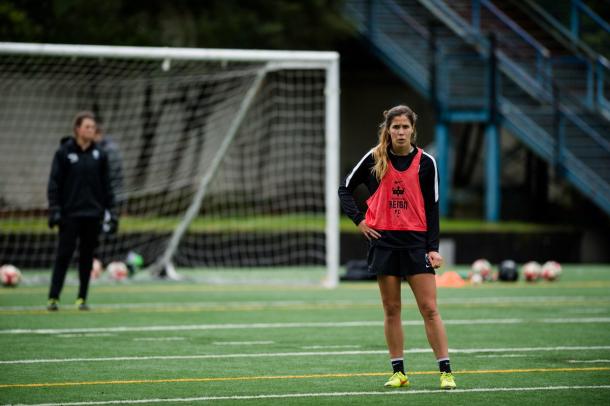 Harvey impressed by Johnson's preseason training
Speaking to the Reign's official media site, head coach Laura Harvey stated why she and the rest of the club wanted to sign on the former University of Southern California forward.
"Katie Johnson came into camp and did really well in the first week, which wasn't surprising in my opinion," was what Harvey had to say initially. she then went on to say that since the college season had ended, Johnson had trained hard to raise her game and that the Reign coaching staff were "excited about her potential" and that they think Johnson is an "exciting talent that could have a really good rookie year ahead of her."
When Johnson was selected by the Reign earlier this year, it was clear that she was overjoyed with the team she was headed towards. Johnson spoke about how Seattle had been her "dream team since day one" and that once she was selected, she was both "relieved and excited" to hear her name announced and to "start this new chapter" in her life. Her eagerness pushed her to work hard during the off-season and that hard work has paid off with her being given a contract by the Reign.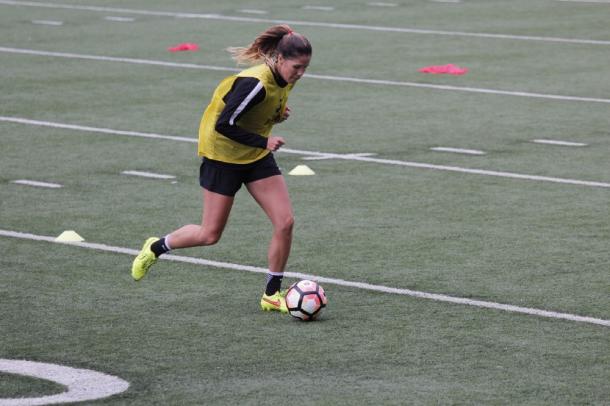 Johnson comes to the Reign already a national champion
With the 'Trojans', Johnson helped her collegiate team with the NCAA National Championship last year, scoring two goals in the championship final. During her career, Johnson racked up 24 goals and picked up six assists which also led her being called up to the national team for Mexico. She was involved in Mexico's qualifying campaign for the Rio Olympics and earned her first cap during that time. This year, she has already featured for Mexico in their friendly 3-2 loss to Canada, notching up the second goal for Mexico in that game.
Johnson has plenty of upside in her game and in a team that tends to play with one out-and-out striker, she may not see too many minutes on the field with Seattle due to Beverly Yanez being the preferred first choice striker. What this does for Johnson, however, is allow her game to develop alongside her teammates and be given ample time to adapt to the National Women's Soccer League at her own pace. If her preseason workout, which impressed Harvey, is any indication, Johnson will be given the chance to prove herself at this level in the near future.
Quotes via TheBold.net