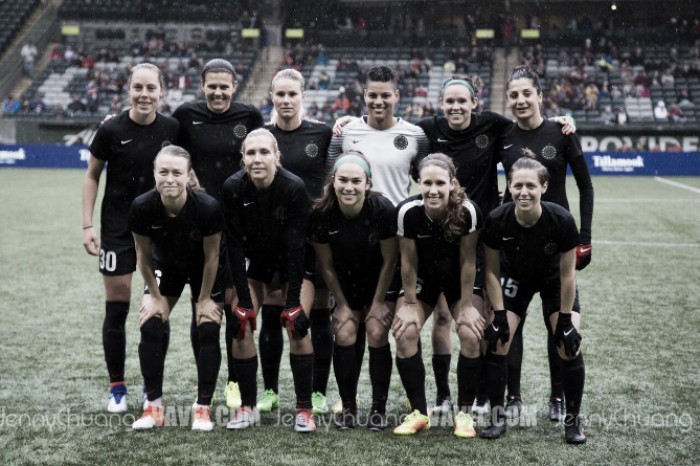 On Saturday night, the Portland Thorns will host the Houston Dash in the final match of the 2017 Portland Invitational.
Both teams have had something of a rollercoaster of a pre-season so far, with both squads taking one loss and one win so far in the tourney.
The Thorns started the tournament strong with a 1-0 win over the Chicago Red Stars, but faltered against the USWNT U-23 team, losing 2-1 on a late goal by Michelle Xiao. Houston themselves were early beneficiaries of two late goals against the U-23 squad, winning 2-1 late in their first match, but then falling to the Chicago Red Stars 2-1 behind a Christen Press brace.
Injuries and absences will be a driving force
The available players for both teams will definitely be an interesting factor in this final match. Both teams have members of their squad that have traveled to the US Women's National full team camp in Texas, before their friendlies against Russia later in April (Meghan Klingenberg and Allie Long for Portland, and Kealia Ohai and Jane Campbell for the Dash, respectively).
Additionally, a number of players that were initially meant to be in camp with the USWNT will still be unavailable, but this time for injury reasons (Tobin Heath and Lindsey Horan for Portland, and Morgan Brian for Houston). With these heavy hitters unlikely to be involved in the lineup on Saturday, expect other mainstays for both squads to pick up the slack.
Internationals Christine Sinclair, Nadia Nadim and Amandine Henry will be looking to authoritatively strike on the behalf of Portland, and Australian goalkeeper Lydia Williams will try to organize an inexperienced Houston backline, along with internationals Rachel Daly and Janine Beckie looking to be dangerous in front of goal for Houston.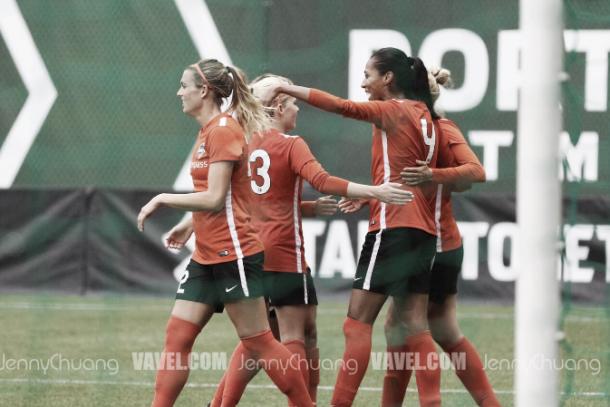 Time for consistency
Both teams will also be trying to put a consistent performance for a full 90 minutes. With ever-changing lineups, and a limited amount of time to train together, preseason performances in general tend to be a little bit more all over the place, and these two teams will have to use this match to try to instill some fluidity and intensity into the mental aspects of their games.
Portland will be looking to avoid the odd sort of late-game collapse that plagued them against the U-23's, and Houston will want to avoid relying on late game heroics they utilized against the same squad to come away with the win. Both teams are having trouble being consistently dangerous in their attacking formation, and they'll want to solidify their options off the bench, as this game gives the opportunity for some experimentation with neither team at full strength.
The Portland Thorns take on the Houston Dash at 7:30 PST on Saturday April 1st at Providence Park. The match can be streamed at ThornsFC.com,