 Tuesday afternoon, the Boston Breakers announced that forward Emilie Haavi had broken her jaw in training last Friday, and will be out for four to six weeks. Per a Breakers release, the Norwegian international has returned to Norway for treatment, and will stay there for a time before returning to Boston.
Head coach Matt Beard said in a statement, "It's a blow to lose Emilie especially as she was just settling in, getting fitter and stronger. I'm sure once she's back, fit ,she'll be a great player for us."
The 24 year old forward signed with the Breakers after the end of the 2016 regular season after four seasons with LSK Kvinner in Norway, where she score 49 goals in 82 games. This is the second blow to the Breakers roster due to injury after goalkeeper Libby Stout was lost for four to six weeks herself due to a sprained ankle.
While Stout could theoretically make her return sometime in the first few weeks of the NWSL season (though the recent signing of goalkeeper and 2017 draftee Sammy Jo Prudhomme adds some intrigue to that situation), Haavi will certainly miss at least the first 4 games of the 2017 NWSL season.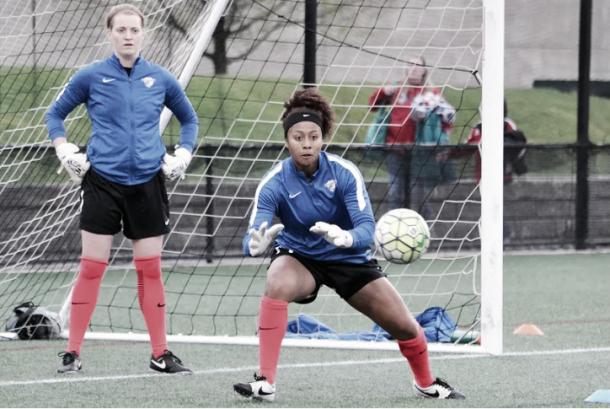 As Haavi has recently been invited into the Norway team camp, this injury does throw into some question exactly how her schedule with the Breakers will fit into her possible participation in the 2017 Euros competition, which being on July 16. Regardless, it will certainly be a couple upcoming months with a lot of travel for the forward, and one can only hope that she can recover quickly enough to be a contributor to Boston before having to join Norway in camp.
The Boston Breakers open the 2017 season traveling to Kansas City to take on FC Kansas City on Sunday, April 16th. Their home opener is against Sky Blue FC on Sunday, April 23rd.