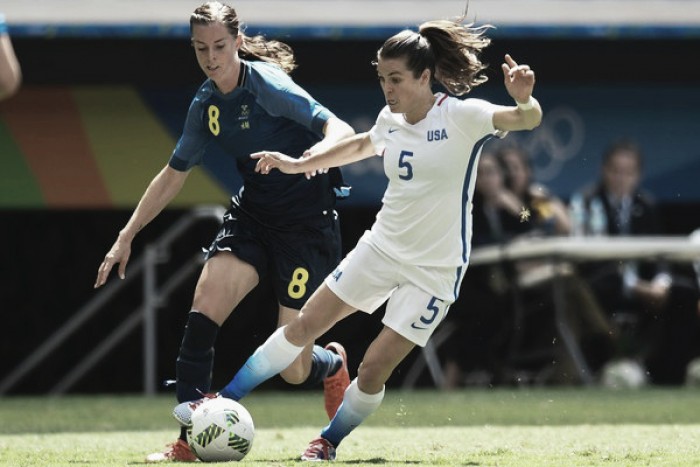 Per a press release by U.S. Soccer this morning, the United States Women's National Team will play two friendlies in June against Sweden and Norway, three days apart. While many of the takes about these friendlies will center around a 're-match' of the Rio Olympics quarter-finals, both of the USWNT's opponents will be looking to ramp up their final preparations for the UEFA Women's Euro 2017 which is set to start roughly a month away from these fixtures, whereas the USWNT will use these games as an opportunity to keep experimenting with new players and new systems against good opposition.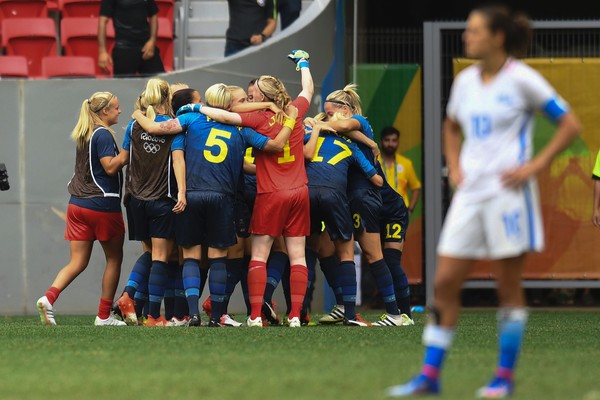 Sweden and Norway will be 'challenges' for the USWNT
USWNT head coach Jill Ellis remarked on the announcements of these friendlies and what they meant for the team. Ellis spoke about how Sweden and Norway have "experienced, talented players and always present different kinds of challenges" for the USWNT which is what they "enjoy and need." The fact that both teams will be in preparations for Euro 2017 did not escape Ellis' notice and she felt that it would help the team prepare for playing in Europe and thus, playing in the 2019 Women's World Cup which will be hosted by France. Ellis also mentioned the challenges that come with traveling and how that was something she wanted to expose this version of the national team roster to. Ellis is not wrong in noting the potential that both Sweden and Norway have in their ranks. Sweden's star players, Lotta Schelin, Nilla Fischer, Caroline Seger, Kosovare Asllani, to name a few and Norway's Ada Hegerberg have it in them to win games on their own so they will be great tests for some of the USWNT who will have never faced these opponents before.
The USWNT has played against Sweden 37 times starting in 1987 and the US lead the series with a record of 20-6-11. As previously mentioned, the last time the two teams met, Sweden ousted the US in a penalty shoot-out but the last time that the USWNT played in Sweden, they picked up a 3-1 win in Halmstad in 2012 with Abby Wambach, Alex Morgan and Tobin Heath as the goal-scorers that day. The last game that the USWNT played against Norway was in the 2015 Algarve Cup where the US won 2-1 with two goals by Carli Lloyd. 2008 was the last time that the USWNT traveled to Norway, winning 4-0 in Fredrikstad first and then winning by a goal to nil in Skellefteå.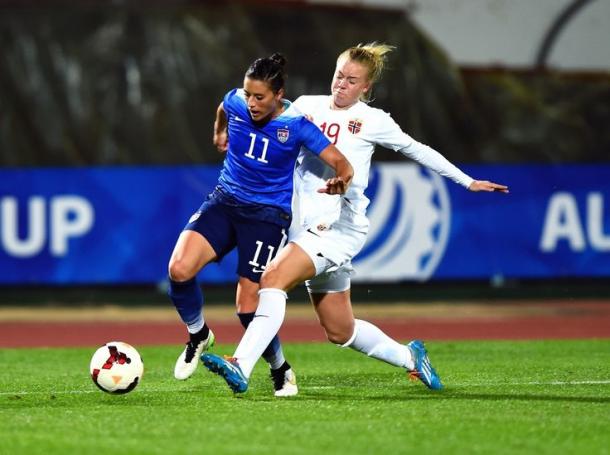 What these friendlies mean for the NWSL
While these friendlies may be great news for national team fans, those that follow the National Women's Soccer League may not be as happy as their national counterparts. The schedule of these friendlies, Sweden on June 8th and Norway on June 11th in Sandefjord, will mean that anyone on the USWNT roster will miss games with their NWSL clubs on the weekend of June 3-4. Those players could also potentially miss matches on May 27 and June 17 depending on their travel schedule to and from Europe. In a non-tournament year, that is the last thing NWSL teams and fans would have wanted to hear and will likely raise concerns that the national team will always be the first priority over the league even in a year when the USWNT has no major tournaments to prepare for.
For those fans who will want to tune into these matches regardless, the game against Sweden will kick-off at 1:30PM EST on ESPN2 and Univision Deportes, while the game against Norway will be at 1:15PM EST on FOX.