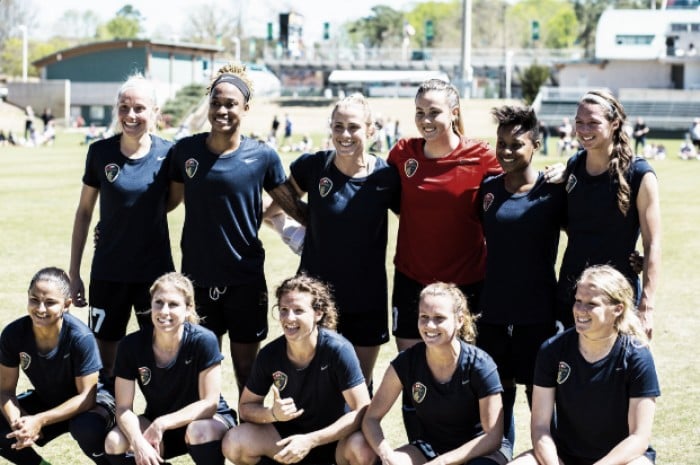 The North Carolina Courage announced their 20-person roster ahead of the start of the 2017 NWSL season.
Core of Returning Players
15 of the 20 players are returners on the 2017 roster are holdovers from the Western New York Flash's final year of operations. The bulk of the league-winning offense remains intact. Last year's Golden Boot winner and league MVP Lynn Williams is back for her third professional season, as is her strike partner Jess McDonald and the 2016 WNY Flash Rookie of the Year, Makenzy Doniak. They're supported by a returning crew of dynamic midfielders, including US international Sam Mewis and McCall Zerboni.
On the defensive side, Canadian international and 2016 NWSL Championship MVP Sabrina D'Angelo resigned with the team and her back-up from that year, Katelyn Rowland, also remains on board. 3 of the 4 starting defenders from last year return: Elizabeth Eddy, Abby Dahlkemper, and Jaelene Hinkle. Former New Zealand international Abby Erceg is also listed as a defender after spending most of the 2016 season in midfield.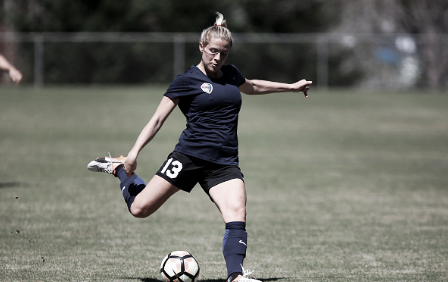 International signings and drafted players give team new spin
Micaela Hahn is the only returning player to be cut heading into the 2017 season. The Courage did not sign any of their pre-season invitees or third round draft pick Claire Wagner. North Carolina did add two players through the draft, forwards Ashley Hatch and Darian Jenkins. Jenkins is on the 45 Day Disabled List as she recovers from a broken fibula.
Also on the roster is the Courage's most recent signing, Japanese international Yuri Kawamura, who came aboard last week and should give the Courage some needed defensive depth. Two Brazilians, Rosana and Debinha, also made the roster, giving the Courage even more attacking flair.
NC Courage Roster
Goalkeepers (2): Katelyn Rowland, Sabrina D'Angelo (FED-CAN)
Defenders (8): Elizabeth Eddy, Abby Erceg (INTL-NZ), Taylor Smith, Abby Dahlkemper, Jaelene Hinkle, Courtney Niemiec, Meredith Speck, Yuri Kawamura (INTL-JAPAN)
Midfielders (5): Samantha Mewis (FED-USA), McCall Zerboni, Samantha Witteman, Rosana (INTL-BRA), Debinha (INTL-BRA)
Forwards (6): Makenzy Doniak, Lynn Williams (FED-USA), Jessica McDonald, Kristen Hamilton, Ashley Hatch, Darian Jenkins (D45)