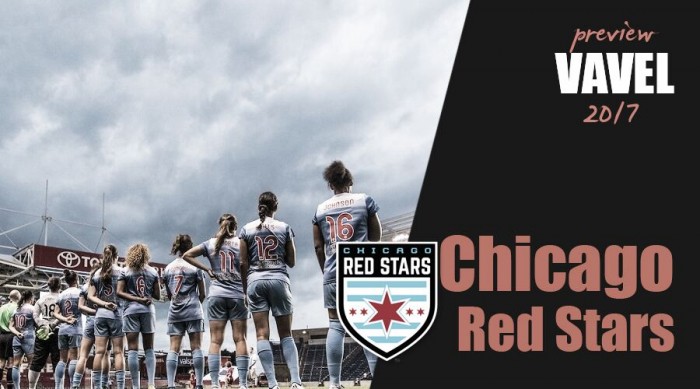 The Chicago Red Stars feature in the opening game of the 2017 National Women's Soccer League season, and they'll be heading to the Houston Dash on Saturday with a big point to prove.
Loss of momentum
After a stunning 3-1 loss at the Dash on opening night last year, the Red Stars went on an eight-game unbeaten run to propel them to top in the table. A few stutters late in the season saw them drop off top spot, but the side picked up enough points to finish third in the table.
A season that had started so promisingly ended in a gut-wrenching overtime defeat in the playoff semi-finals, to long-time rivals the Washington Spirit. This was the furthest the Red Stars had ever gone, but it certainly felt like greater distances were within reach.
Keeping it tight
The Red Stars have always been a tough side to beat, and last season was no different, as they shipped the second-fewest goals of any team in the league. All of that stellar back five return to the roster this year – goalkeeper Alyssa Naeher is now the USA's #1 as well as Chicago's, and she'll have national team colleagues Julie Ertz (previously Johnston) and Casey Short in front of her. The ever-impressive Arin Gilliland will be back for her third year, and centre-back Sam Johnson her fourth.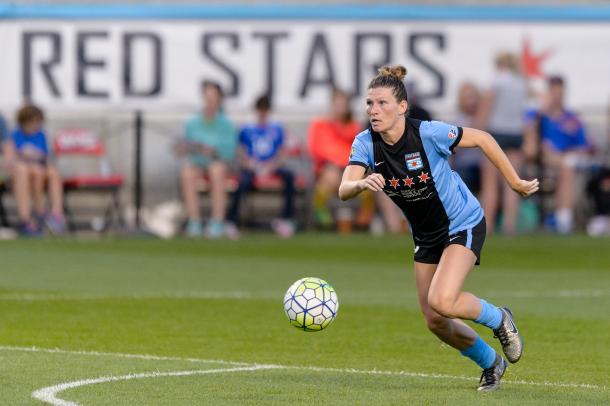 Vanessa DiBernardo and 2015 Rookie of the Year Danielle Colaprico both return in the centre of midfield, and will look to reignite the fearsome combination they formed over the previous two seasons. They, alongside six others of their teammates, head back to Chicago with valuable Westfield W-League experience under their belts.
Finding the back of the net (more than once)
The biggest notable weakness of the Red Stars is their ability to score goals; they only scored more than once in six of 21 games in 2016. Their inability to kill teams off often left them vulnerable to late comebacks – and it is certainly something head coach Rory Dames will be looking to fix. The signing of Steph McCaffrey late last year, and having star striker Christen Press available for the whole season for the first time, will hopefully resolve this issue for Chicago.
If it ain't broke, don't fix it
A great strength of the Chicago Red Stars this year is the very little roster turnover they've gone through this offseason; 17 of their 20-player opening day roster were part of the squad last year.
Although three players departed the club, the effect these moves are likely to have is negligible. Amanda DaCosta joined the Red Stars at the start of last season, but her year was riddled with injury, and it was an easy decision for all concerned when she expressed interest in joining up with her old boss at Liverpool, Matt Beard, at the Boston Breakers.
On roster finalisation day, the Red Stars announced that they had waived Courtney Raetzman and Cara Walls. Raetzman was a 2016 draft pick, but she managed less than an hour of playing time over six substitute appearances. The expulsion of Walls was perhaps a bit more surprising; despite tallying just two goals in her two years, she appeared in 22 matches, including a series of starts at target forward towards the end of the 2016 season.
Coming in are rookies Morgan Proffitt and Lauren Kaskie, and former Seattle Reign player Summer Green. Proffitt and Kaskie are both players that Dames had his eye on before draft day, and was able to pick up in the second and fourth round respectively. Although these are two names that perhaps weren't talking points, Dames' track record at identifying and developing young talent is second to none in the NWSL, so you can foresee bright futures for both of these youngsters.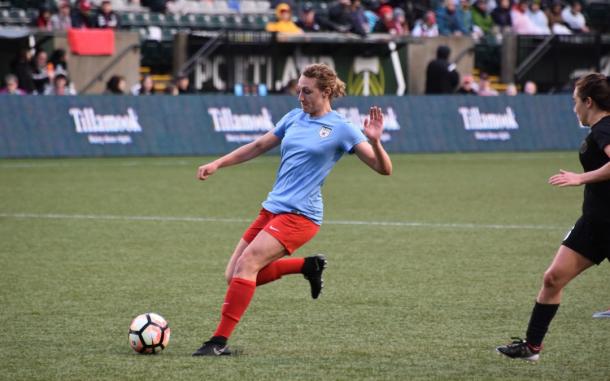 As for Green, she was a very highly-rated forward coming out of the University of North Carolina, but an injury at the tail end of her senior year. She was drafted by the Reign but was never able to feature for them before being traded this winter. With three goals for the Red Stars in preseason, she certainly looks to be returning to the form that had labelled as a USWNT prospect.
The Red Stars in 2017
The Chicago Red Stars are a team that have been building towards this year almost since the first day of NWSL back in 2013. While other clubs have experienced large roster turnover, Rory Dames has slowly but surely been picking up the pieces that he needs to create a team that has the perfect formula between youth, experience, and camaraderie. At the moment, it's hard to see what this Chicago team are missing – besides an NWSL Championship. No excuses can be made this year; the Red Stars have to go all the way.
Record prediction (win-loss-tie): 14-5-5
Overall placement: 1st