Yesterday, the Seattle Reign announced that they have signed draft pick Maddie Bauer for the 2017 National Women's Soccer League season. Due to team and league policy, the terms of the deal were not disclosed.
Bauer was the sixth overall pick in the 2017 NWSL College Draft. In her senior season, the defender was a 2016 MAC Hermann semifinalist, as well as an All Pac-12 first team selection. The Stanford captain was also named to the NSCAA All-Pacific Region first team.
The defender has also been part of many youth national team camps throughout the yeas. At the same time as the draft, Bauer participated in the US U-23 Women's National Team training camp in Los Angeles. Seattle Reign head coach and general manager Laura Harvey was able to coach at that camp as well.
"I am extremely excited to sign with the Reign," the defender said in the official press release. "The players and coaching staff are incredible and I am grateful for the opportunity to continue to learn and contribute in any way I can."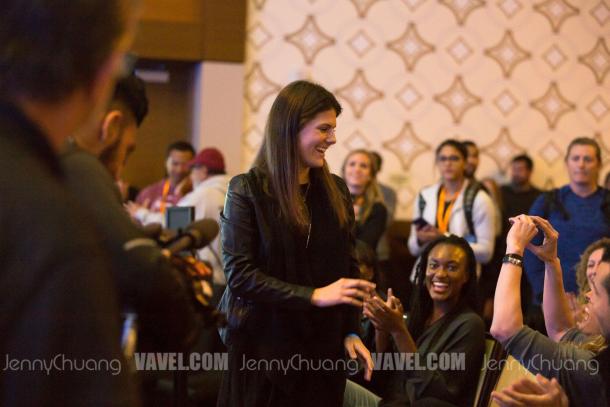 "Maddie is someone we followed her junior and senior season, and knew she was someone that could potentially fit a need for us," said Harvey. "She hasn't been with us a lot of preseason but when she was, what we had seen in her college game she transferred to here. We see a lot of long-term potential in her that we can work on to make her the best player she can be."
Bauer is currently finishing her studies at Stanford University and will join the Reign after graduation.
The Seattle Reign kick off the 2017 NWSL season on Saturday, April 15. They host Sky Blue FC for the second consecutive home opener at Memorial Stadium. Kickoff is scheduled for 7 pm Pacific Time.