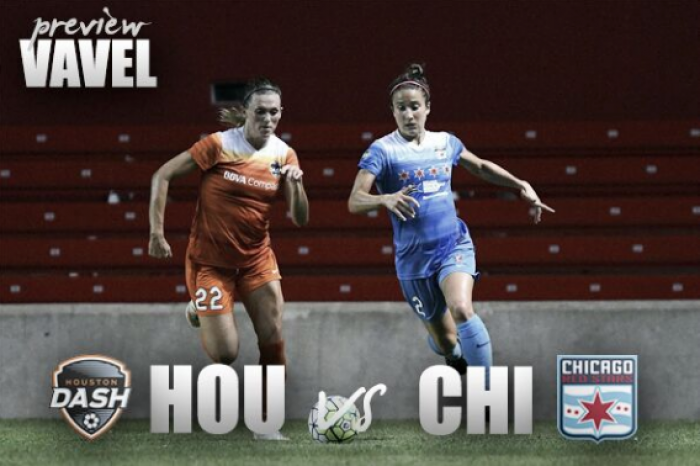 At 1pm CST on Saturday, the Houston Dash will take on the visiting Chicago Red Stars in an opening day matchup that has a bit of history to it. It is a rematch of the opening game of the 2016 season for these two teams, a match-up that ended with the Dash handily giving the Red Stars a 3-1 defeat. After opening day however, the fortunes of the two teams seemed to split. The Red Stars went on to make it to the semifinals of the NWSL post-season, and the Dash struggled, particularly mid-season, to end the year in 8th place. Both teams had something of an aggressive preseason, taking on the Portland Thorns and the US U-23's (as well as each other) at the Portland Spring Invitational, so both squads are going to be looking to start the season strong.
Personnel will be key
Chicago will be starting the season with their roster at full force, with all four of their USWNT members, (forward Christen Press, goalkeeper Alyssa Naeher, and defenders Julie Ertz and Casey Short), healthy and in camp. One would certainly expect Press, Naeher, and Short to start, with Ertz possibly coming off the bench after missing preseason due to her wedding. Chicago will be looking to connect through their young-but-established midfield of Sofia Huerta, Danny Colaprico, Vanessa Dibernardo, and to have fullbacks Short and Arin Gilliland pushing up to help harass the Houston defense. The biggest question mark for the Red Stars will come in the back, with Ertz's 2017 debut likely to be delayed, and it will be interesting to see what center-back pairing Chicago head coach Rory Dames will put in the starting XI, and how they will hold up.
Questions for Houston
Houston's opening day personnel is likely to be a little bit more depleted and unpredictable. With Carli Lloyd out on loan to Manchester City until May, and Morgan Brian possibly out for the match with a strain on her MCL, the Dash will rely heavily on Andressa and Amber Brooks to bring stability to the midfield, as well as captain Kealia Ohai, Rachel Daly and Janine Beckie to be dangerous in front of goal.
The two other pieces of roster intrigue for the Dash come after some signing day dramatics, with rookie (and recently USWNT-capped) goalkeeper Jane Campbell earning a spot on the team, along with forward Sarah Hagen, who was acquired after the Orlando Pride waived her to make room on their roster for the Brazilian star Marta. It's possible that both could be featured on Saturday (though Campbell nabbing the starting spot from Australian #1 Lydia Williams would be something of a coup), and this first match could provide quite a bit of insight into what this Dash team is going to look like moving forward.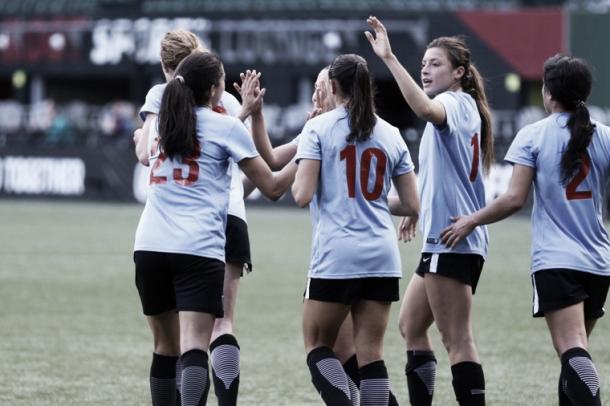 This match could ultimately get a little lopsided in Chicago's favor, especially if the Red Stars midfield really clicks and Press is given room up top by a newly-meshing Houston back-line. But one should also never count out Houston's strikers, especially with Chicago's center-back options being somewhat limited. No matter what, this could end up being a real statement for either squad as to how their 2017 season is going to shake out. I wouldn't be surprised to see another 3-1 scoreline in this one, this time in favor of Chicago.