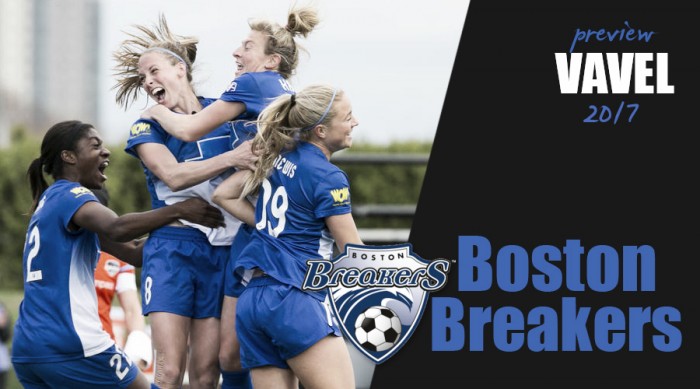 Looking to the 2017 NWSL season for the Boston Breakers, their first match will be against the hosts, FC Kansas City at Swope Soccer Village. Coming in at the bottom, 10th place, last season, there is much room for improvement and many potential areas of growth and success for their team that is composed of many new players. The Breakers have seen numerous players come and go, which will highly impact their play.
Coaching Staff
Head coach Matt Beard for the Breakers coached his first full season last year since taking the role of coaching in late September of 2015. As the former coach of the Liverpool Ladies FC, Beard has several qualities that he looks for when recruiting players. Not only is he looking for players with talent to contribute to the team, but players with good characteristics and intentions as a person as well.
Many fans were disappointed in the results of the Breakers as they began to lose their touch when under the authority of Beard. Toward the end of the season, they managed to pick their heads up, but it was too late as the season was soon over. He decided to waive three players and to recruit about 13 new players for this season, which will hopefully bring a much more positive outcome for the Breakers. Beard will be accompanied by new assistant coach Paul McHugh, who just joined this past March. The two will work well together to find the perfect combination of formations among players.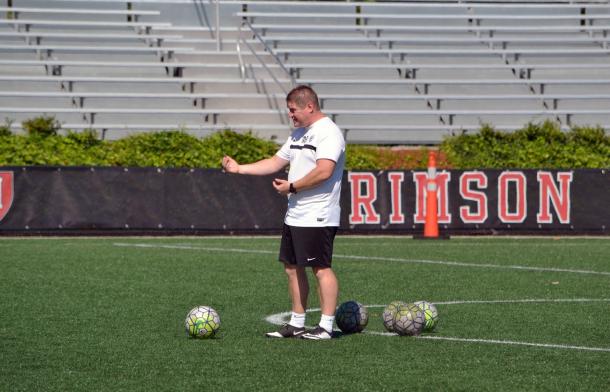 Challenges and stats
The Breakers final season results were 3-2-15 (wins, losses, ties). It was a difficult season as they had some challenging matches. One of their most difficult opponents seemed to be North Carolina Courage, formerly known as Western New York Flash.
Among their three season matches with the Courage, all of them were a lost for Boston. The results were 4-0, 7-1, and 4-0 as North Carolina dominated and came out on top. Beard described the 7-1 loss as being one of the lowest points in his football career.
This past season, 47 goals were scored on the Breakers as they managed to score 14 throughout the season. Forward Natasha Dowie made seven appearances and scored three goals for Boston and even re-signed to return for the season.s
Losses for the Breakers roster
Last summer, Mollie Pathman checked out from the Breakers due to retirement. Forward Stephanie McCaffery was traded to the Chicago Red Stars and in return the Breakers received the two-highest second round draft picks, a third-round pick, and a fourth round pick in the 2017 NWSL College Draft.
Forward Kyah Simon announced at the beginning of this past January that she will not be returning to play for Boston due to take a year off and return to her home country Australia to gain clarity of her physical and mental health.
Another important player asset that the Breakers have lost is defender Whitney Engen. Even though she only made one goal and one assist for Boston, she was a strong and humble leader that was respected by many.
Some other losses for the Breakers include defender Kasey Kallman and midfielder Louise Schillgard. Goalkeeper Libby Stout suffered from an ankle injury this past March and is listed out as well as Emilie Haavi, who was signed has a broken jaw. Midfielder Amanda Frisbie who was also signed for this season is out with a quad sprain.
Beard decided to waive Elise Krieghoff, Stephanie Verdoia who signed for the season, and forward Brittany Ratcliffe.
New additions for Boston
The Breakers decided to bring in forward Amanda Da Costa, New Zealand International forward Rosie White, Tiffany Weimer, Adrianna Leon, Frisbie, Allysha Chapman, and defender Megan Oyster.
Oyster was acquired through a trade as well as the number three and number nine overall draft picks for the 2017 NWSL College Draft. In return, the Washington Spirit acquired midfielder Kristie Mewis and defender Kassey Kallman. These changes have pros and cons for the Breakers as they lose one of their key defenders Kallman. Beard was scouting Oyster as she participated in the 2016 NWSL Championship game with the Spirit. Oyster is the perfect balance for the team as the backline can use her skill to compensate for what was lost from the trade with Kallman.
At the 2017 NWSL College Draft, Boston had many picks and the advantage of having the first pick in the draft where they recruited midfielder Rose Lavelle, who also participates with the USWNT. The Breakers also sought out Morgan Andrews as the third pick who has completed with the U.S U-23 team as well as Ifeoma Onumou.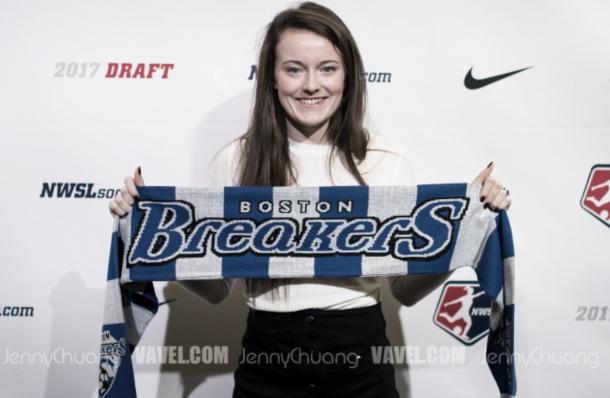 Forward Margaret Pruce was also drafted as she is the first player recruited from Harvard. Goalkeeper Sammy Jo Prudhomme from USC was a transfer from Oregon and made an impression as she was picked among the fourth round. Hayley Dowd was also chosen as the 38th pick, but didn't sign with Boston. The other five players from the draft did sign and put Beard in a critical position to reduce his roster as he has many faces joining.
Boston strives for success
With the recruitment of players such as Lavelle, Oyster, and Andrews their potential can lead the Breakers out of their rut from last season as they are literal game changers. Oyster's perseverance and experience can help the team create a stronger defense so that they aren't scored on another 47 times this season. As Lavelle has gotten so much attention and has even participated with the USWNT, her talent can improve the amount of goals for the Breakers.
The Boston Breakers have such incredible players on their roster for Beard to work with. They have much going for them this season and can improve so much as they discover the perfect balance of their defense skills and working on having a consistent offense to finish the shots.
Record prediction (wins, losses, ties): 8-10-6
Overall Placement: 7th