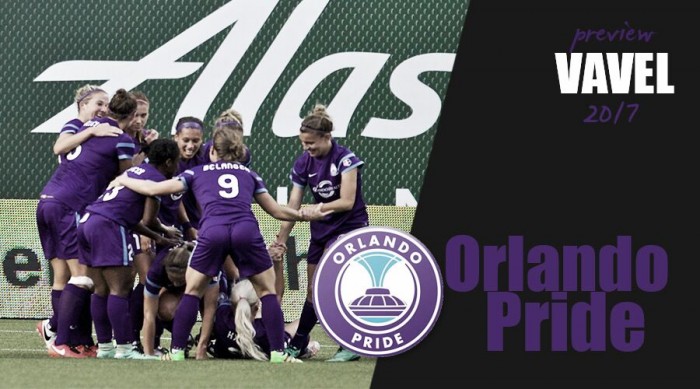 2017 is the Orlando Pride's second NWSL season. In their inaugural season last year, they ended in ninth place. It was a disappointing result for the Pride to say the least. But they seem optimistic and are looking to win the NWSL Shield, going onward to win the NWSL Championship.
The 2016 Struggle
The first year for Orlando Pride seemed to be difficult to begin a winning streak. Their chemistry seemed to be off and they couldn't quiet into the stride of each other. Their longest winning streak was three games. But their highest losing streak was five games.
In their entire season last year they had 6 wins, 1 draw, and 13 losses. They never beat the Portland Thorns FC, Chicago Red Stars, FC Kansas City, Sky Blue FC, or the Washington Spirit.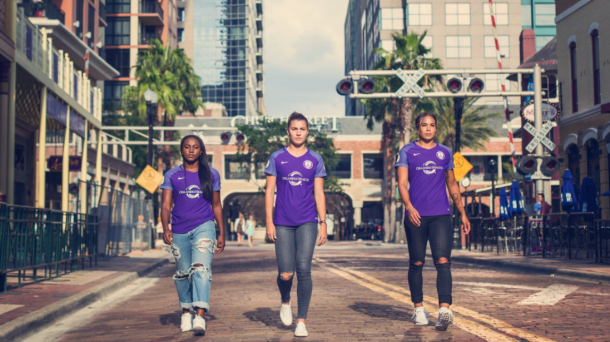 You say goodbye
Orlando Pride has made several changes to their roster. Canadian National Team defender Josée Bélanger desired to leave to go back home. Though Canadian National Team midfielder Kaylyn Kyle's rights were let go of as she was no longer a subsidized player.
In an interesting turn of events, forward Sarah Hagen was waived and picked up by the Houston Dash. Additionally, Sam Witteman is now on North Carolina Courage's team as she was traded for Australian National Team fullback Alanna Kennedy.
And I say hello
The Pride has acquired several players for their new roster as well. The most notable was Marta Viera da Silva who will make a big impact for the Pride. Marta will be available to play in the home opener for the Pride on April 22. The Pride also received McKenzie Berryhill from the Portland Thorns, but she is out with a season ending injury.
They signed two of their 2017 draftees, midfielder Nickolette Driesse and forward Danica Evans. Orlando Pride added Brazilian defender Camila Martins Pereira as well, via discovery. The Houston Dash traded Chioma Ubogagu to the Pride as well.
USWNT player, Ali Krieger, is also a new addition to the team and will impact the defense. Krieger is the former captain of the Washington Spirit, where she led them to the playoff finals in 2016.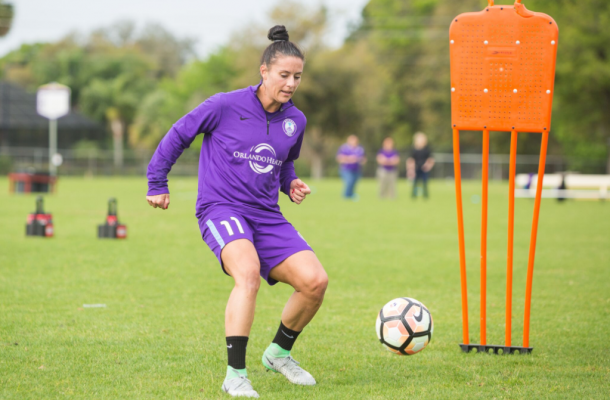 See you soon
A shocking move for some was Alex Morgan's decision to go abroad. Morgan decided to play for French club Lyon. Her move was backed by a desire to improve her game and to get more experience. She will be returning when she is done in Lyon in July.
Strategy
Orlando Pride appears to have a very solid defense with national team players Alanna Kennedy, Ali Krieger, and goalkeeper Ashlyn Harris. Ali Krieger is unarguably one of the best defenders in the world. After a bad defensive year, Krieger is terribly needed. Orlando Pride has not stopped with showing their love for the defender and no one can blame them.
The Pride was only created a year ago so they may struggle with team chemistry. Though it is notable that Marta, Krieger, and Harris all played together in 2013 for Tyresö FF in Sweden.
Plus, the captaincy has switched from Alex Morgan to Ashlyn Harris. Coach Tom Sermanni described his choice by stating: "Ashlyn is an obvious choice, for a variety of reasons: her pedigree as a player, her quality as an individual, the way she's respected within the team, her professionalism within the game of soccer, and what she's done in the game. And she's got the right motives for being the captain because it's all about the team," via Orlando City's website. It will be interesting to see how Harris adjusts to the new leadership and responsibility.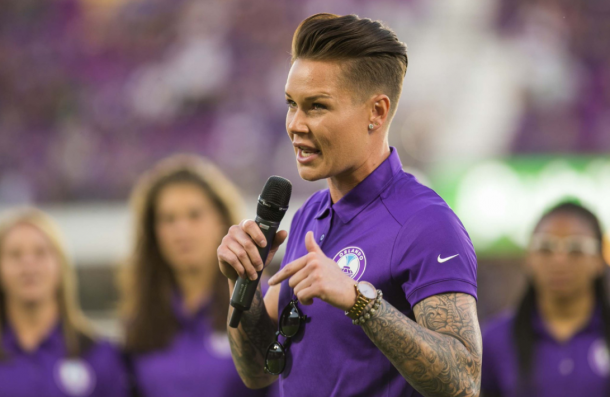 Preseason
Orlando Pride had a very successful and unbeaten preseason this year. They played five games in total. Their first game was a remarkable 9-0 shutout over Stetson University. Next, they played the University of South Florida and won with a score of 2-1. Then, the last three games against the University of Florida, Florida State University and U.S. U23 Women's National Team were also all wins for Orlando Pride with the same score of 3-0.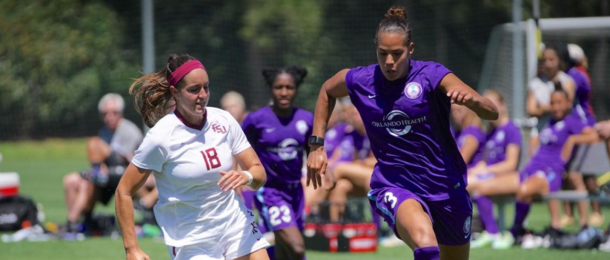 Upcoming
With all the improvements that have been made I see the Pride doing very well this year at the very least in the top tier teams. My head says they will finish, at most, third place. We'll all just have to wait and see.
They will be having the first Game of the Week airing on Lifetime. It is the Portland Thorns vs. Orlando Pride. The game will be played Saturday at Providence Park in Portland at 2 pm Central Time.
Orlando Pride will be hosting their first game against at their new stadium on April 22 against the Washington Spirit at 3:00 pm Central Time. Come see the home opener to #FillTheBowl. The Pride is looking to break more records like they did last year. April 23, 2016, garnered the highest NWSL attendance with 23,407 people. The Pride wants to beat their own record and keep it up in the weeks after.
Follow VAVEL for live stream updates!