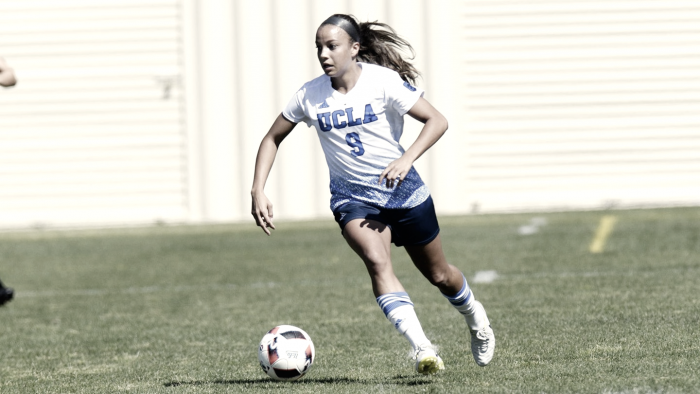 The 18-year-old Mallory Pugh has announced that she is leaving UCLA to pursue professional opportunities. Pugh had received a scholarship to play soccer for the Bruins but ultimately decided to leave UCLA and go professional. Pugh started classes in January of 2017, after taking the fall semester off to play in the 2016 U-20 Women's World Cup in Papua New Guinea.
There is no word yet on where the soon to be 19-year-old will play professionally or what league it will be in. In the original report by Grant Wahl of SI.com, he reported that the Washington Spirit has the top allocation spot for her rights if she chooses to stay in the National Women's Soccer League. On the other hand multiple sources have said that Pugh's destination is France, possibly to join her US Women's National Team teammate, Alex Morgan, at Lyon. However in a report today, also by Grant Wahl, Pugh would prefer to play in Portland with the Portland Thorns rather than in Washington. Sports Illustrated reported that Portland proposed a significant trade with the Spirit to obtain the top allocation spot, but the Spirit is not giving in. Also fighting for Pugh are Nike and Adidas, as they both want to endorse her.
Pugh gave her statement about leaving UCLA via UCLA's official release of the situation, "This decision was certainly not easy for me to make," Pugh said. "UCLA is such a special place, and being a Bruin was an incredible thing. UCLA Soccer brought amazing things to my life, and chasing after a national championship with my friends and teammates would've been special, but I could not turn down this opportunity. I want to thank my teammates, coaches, UCLA Athletics, and everyone else for the support I have behind me. I may have been here for a short time, but UCLA will always have a special place in my heart, and I will always be a Bruin."
Pugh was named to the 2016 Olympic roster with the U.S. Women's National Team. She has four goals in 22 caps with the full National Team. However, her UCLA career was not that extensive. Since foregoing the opportunity to play in the fall, Pugh only played in three spring season games with the Bruins.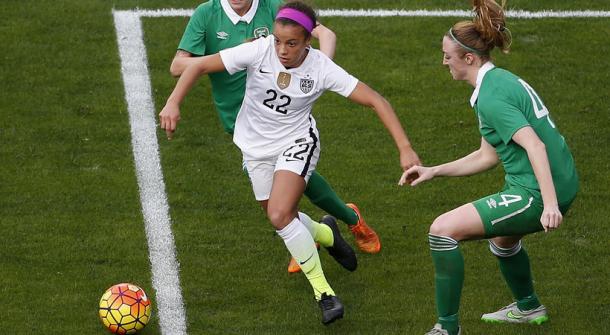 Even with the departure of Pugh, that is not to say that the UCLA Bruins will be lacking in talent. Set to join the Bruins in the fall is U.S. Soccer Young Player of the Year, Ashley Sanchez. Sanchez was the captain of the U-17 USWNT for their World Cup in Jordan in 2016. Sanchez had three goals during the tournament. Also playing for UCLA is Canadian Women's National Team member, Jessie Fleming. Fleming has been with the Canadian senior team since she was 15, now 19. Fleming was a key part in UCLA's winning season, coming up big with the game-winning goal against former College Cup winners Penn State.