Atlanta United face another tough road test on Saturday evening as they face a revitalized Real Salt Lake side, who have been in better form since appointing Mike Petke as their head coach.
The two teams have seeminly identical records as they both sit in sixth place in their respective conferences, with eight points from their opening games. Saturday's game will feature two teams that have started the season with plenty of ups and downs already, with injuries expected to play a role in the starting lineups.
Team News
Real Salt Lake: Mike Petke's side has a long injury report heading into Saturday evening. Chad Barrett and David Horst continue to be sidelined after each undergoing knee surgery. Justen Glad (knee), Tony Beltran (back), and Aaron Maund (hamstring) are listed as questionable for the meeting with Atlanta, which could affect the backline.
Midfielder Jordan Allen is questionable alongside forward Joao Plata, who is dealing with a quad problem. Real Salt Lake are coming off an impressive 2-1 win over the Colorado Rapids last week, thanks to two goals inside the final 10 minutes from Yura Movsisyan and Brooks Lennon.
Atlanta United: Tata Martino and co. should be ready to welcome star striker Josef Martinez back next week but he'll continue to miss out for at least one more week with his knee injury. Jacob Peterson remains sidelined for a second consecutive week with a foot problem and defender Zach Loyd is out with a groin injury.
Atlanta were on the wrong end of a late winner last weekend as the Montreal Impact snatched the three points in the final minute. The good news is that Leandro Gonzalez-Pirez's red card from that game has been rescinded thanks to a successful appeal and he'll be ready to go.
Background
Both teams are in sixth in their conferences but Real Salt Lake are in better form, winning their last two games while Atlanta are winless in their last three.
This is the first ever meeting between the teams but with the bright start of Atlanta and the recent form of Real Salt Lake, Saturday should make for an exciting first matchup.
What to Watch For
Kenwyne Jones scored his first ever goal for Atlanta in last week's defeat to the Montreal Impact. Since the injury of Martinez, Jones has had to step in and has impressed so far, with another challenge coming his way this weekend.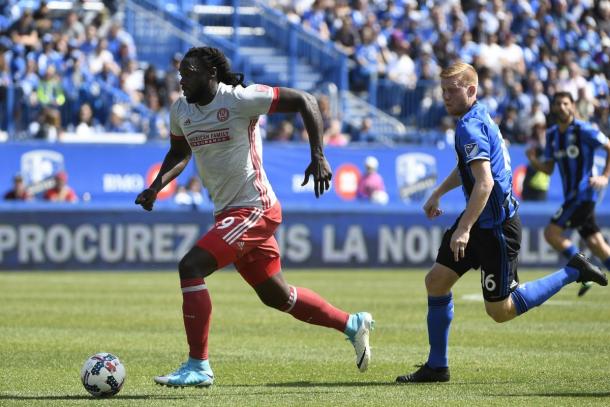 Mike Petke has revitalized this Real Salt Lake team, despite a 4-2 defeat in his first game as head coach. The team have a stronger identity and are playing much better soccer, winning two in a row and aiming to make it a third.