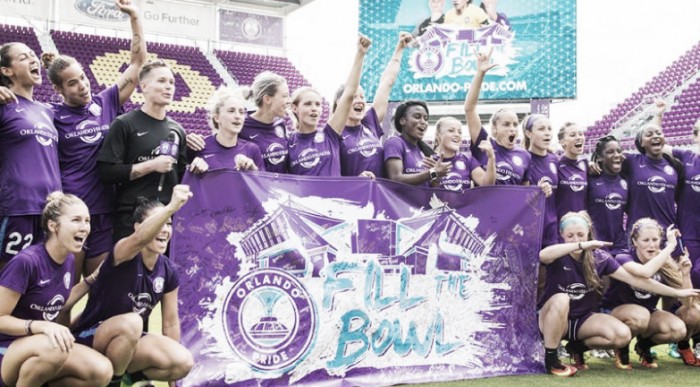 At 4pm EST on Saturday, the Washington Spirit will travel to Orlando to take on the Orlando Pride in one of the opening games of Week 2 in the NWSL. Both teams saw action last week, both falling to their opponents (Washington 1-0 to the North Carolina Courage, and Orlando 2-0 to the Portland Thorns, respectively). While neither of these starts were what either team had hoped for or envisioned, they both have an opportunity this week to turn the beginning of the season around.
New Beginnings for Orlando
This is the Pride's first home game of the season, and will be their first ever game at their newly-opened, soccer specific Orlando City Stadium, and the front office has been pulling out all stops to bring back in a crowd that broke the single-game NWSL attendance record by more than 2,000 people in 2016. The Pride should certainly expect a boost playing in front of so many fans in such a premier venue, especially after going into such a tough environment last week as Providence Park in Portland.
The other major change for Orlando after opening weekend is the much-heralded arrival of Brazilian superstar Marta. She arrived in Orlando on Thursday afternoon from Sweden, and could be expected to see some minutes in the match on Saturday, though her fitness capabilities could certainly be limited by travel and lack of practice with the squad. However, hers is a presence much needed in the team that is sorely missing the presence of USWNT star Alex Morgan (currently on loan to Olympique Lyonnais). It will be interesting to see what kind of impact she can make, or if Orlando will falter under the pressure to maintain possession in a vulnerable midfield.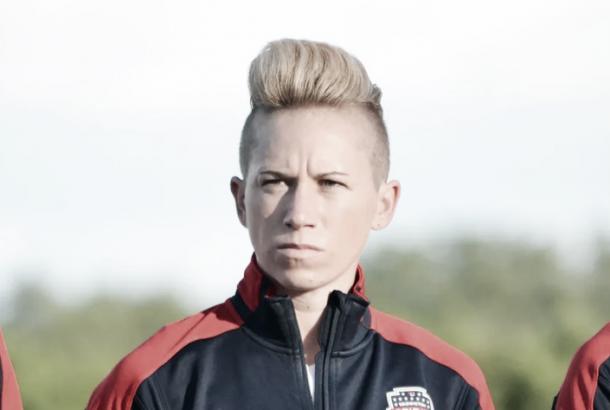 Washington's Rocky Start
On Washington's side, they are also going to have to make some adjustments if they want to walk out of Orlando with three points. Most pressing is the immediate replacement of veteran midfielder Joanna Lohman, who tore her ACL in the first half of last week's match against the Courage. Lohman brought a calming presence to this new-look Washington squad both on and off the field, and the team will need other players to step up and fill that space. Kristie Mewis and Cheyna Williams will be looking to lead the team into a more cohesive force against Orlando. While the Spirit played the Courage to a close 1-0 scoreline last week, they only registered four shots on goal, and forced the NC keeper into zero saves. They will certainly be wanting to push that stat up as much as possible, but that could be difficult against the Orlando defense, which is the strongest part of the Pride lineup.
I would anticipate this being a close game, without a ton of generated offense through either teams' midfield. I would also expect Orlando Head Coach Tom Sermanni to send Marta in late in the match to run at tired Washington legs, and to see if she can inject some magic into the proceedings.
Prediction: Orlando 1-0 Washington.