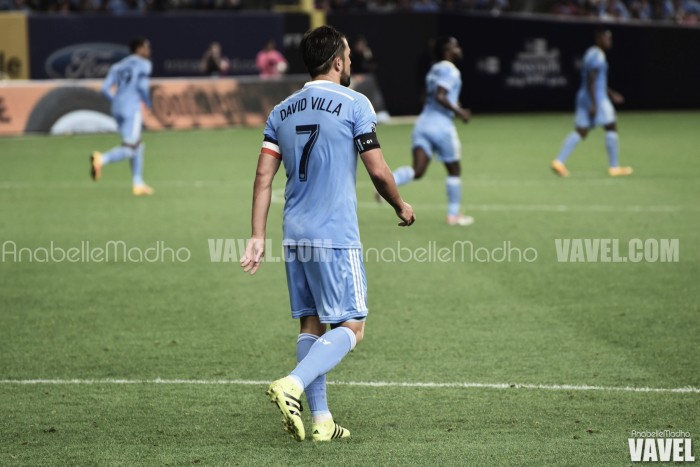 New York City FC's forward David Villa has put pen to paper and inked a deal which will see him play for the club in 2018. The 2016 MLS MVP has the most goals in MLS since his arrival to the league in 2015 and looks as if he'll continue to score. The NYCFC captain has scored 46 goals in his time in MLS.
Falling just one goal shy of the Golden Boot award last season, he'll be looking to take that trophy home this year. The Spanish National Team all-time leading goalscorer is constantly stating how much he has enjoyed his time in MLS and inking the new deal was the best way to prove this to be true.
From the beginning
David Villa was NYCFC's first ever signing. Sporting Director Claudio Reyna decided he would be the piece that the club builds around and he definitely made the right choice. David is the perfect person to build around, very professional, great attitude, learned English very quickly, and perhaps most importantly, a great soccer player. The club had a leader from day one, and that is very important.
The NYCFC captain has scored 46 goals in his time in MLS.
Villa always speaks very highly of the league. For a man who has spent his life traveling the globe playing at the highest level, he says great things about MLS.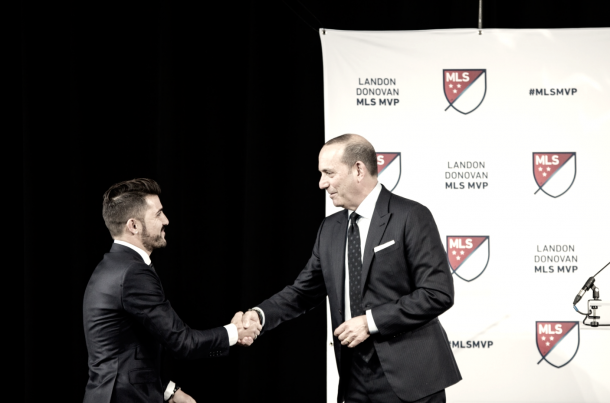 David Villa scored the club's first-ever goal at Yankee Stadium in the first ever victory and has not looked back since. However, his side did not make the playoffs in 2015 which made him even hungrier. The captain came out even stronger and did all he could in 2016 to see NYCFC reach the MLS Cup Playoffs for the first time, but after a very successful regular season, they had a very poor playoff run.
David Villa hopes he can do even more for his club in the 2017 season as he has already scored five goals in his opening seven games.
The 35-year-old shows no signs of slowing down in the 2017 MLS season and his fans will hope his current form continues for the entirety of the season and even further into next season.