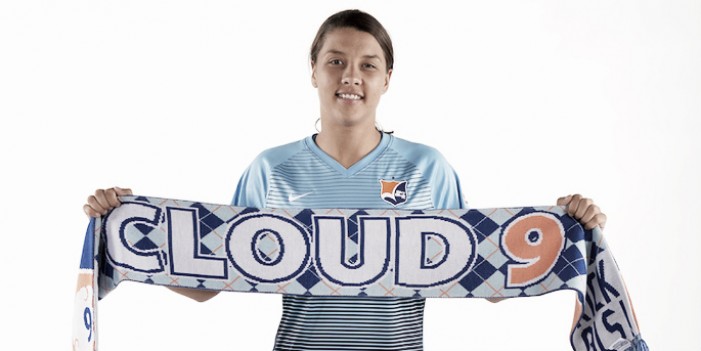 On Monday afternoon, the Dolan Warren Awards announced Sky Blue FC's Sam Kerr as their winner for 2017, which goes to the most valuable player from the 2016/17 Westfield W-league season. While accepting the award in Australia caused the striker to miss the Sky Blue home opener, the club was enthusiastically supportive of her being there to accept the accolades.
"We are really excited for Sam," said Christy Holly, Sky Blue FC head coach, in a team statement. "She worked so hard over the last year to rehabilitate herself while coming back from a tough injury. We are delighted to see her hard work and success on the field get acknowledged with such a fantastic award."
Over the 2016/17 W-league season, Kerr served as captain for the Perth Glory, helping the club retain the top position on the league table at the end of the regular season. Kerr and the Glory, along with Sky Blue teammate Nikki Stanton, advanced to the W-League Final, in which they fell to Melbourne City FC 2-0. Kerr also led the Glory in goals scored for the season with 10.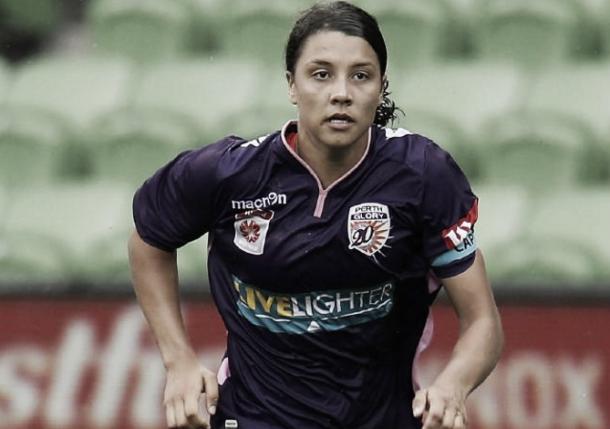 The Dolan Warren Awards themselves were held in Sydney on Monday night local time, and the 23-year-old striker will head back to New Jersey in order to be available for Sky Blue's match against the Washington Spirit on May 6th at 7pm EST. Of her life in both Australia and the US, Kerr had to say, "It's a bit here, there and everywhere — basically it's half the year in the US and half the year in Perth. I'm very lucky that I get to play at home in the W-League. We finish the season mid-February, then it's Matilda's before heading to New Jersey.
"I love playing in the US. The NWSL is massive, it's a longer season (seven months), a really professional environment and everyone is treated as a professional athlete, which we don't have here (in Australia) yet."