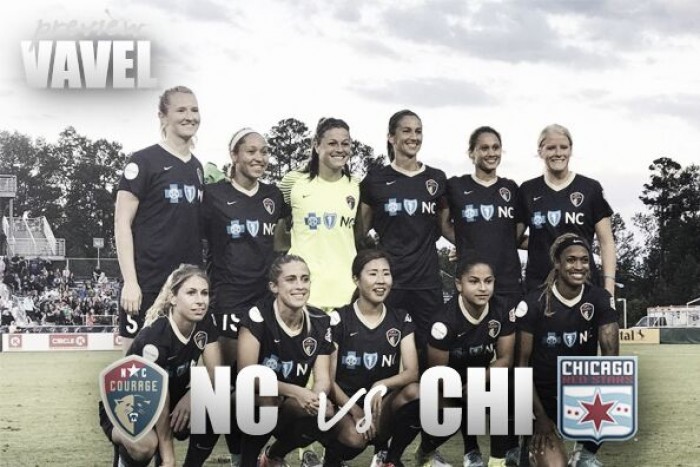 The Chicago Red Stars could finish the weekend as high as second place, but they'll need to be at their best to beat top-of-the-table North Carolina Courage to be in with a chance. The Courage will be at the summit no matter what happens but all focus will surely be on bouncing back from their first defeat, last Sunday.
Red Stars looking up the table
It's been a very mixed bag of results for Chicago so far this season, with a 2-2-1 record to start the year.
As has been the case for the Red Stars for many years, there's been a lack of goals in the team - at both ends of the field. Four goals on the year makes the Chicago team the second-lowest scoring side in the league, despite regularly dominating the number of shots taken in a match, chances just aren't high quality and they're not getting converted.
The Red Stars have too often relied on Christen Press alone to score and create the majority of chances, and with her scoring streak dried up they looked seriously inept in front of goal. The good news for Chicago fans is that Press got off the mark with a late equaliser last week, and with her on form there is always potential for goals.
Courage needing to bounce back
Everything was looking rosy for the Courage after a perfect 4-0-0 record to start life in North Carolina but last week's 3-1 defeat to the previously winless Orlando Pride has proven that the Courage really are human.
Last year, the then-Western New York Flash were known for being free scoring - averaging two goals a game - but this year they've managed a more conservative seven in five so far. The combination of Jess McDonald and Lynn Williams was the highlight in 2016 but the star is currently new signing, Brazilian international Debinha, who is impressing in Courage colours.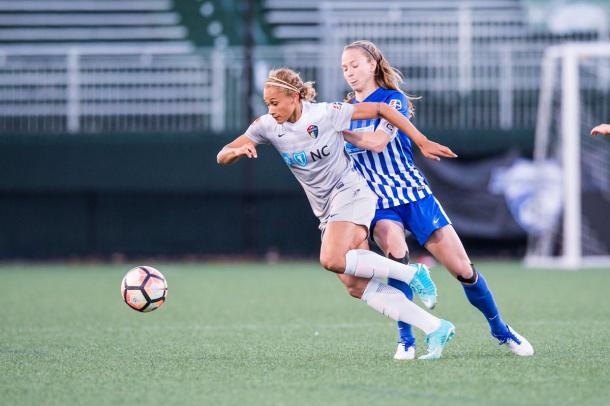 Much like the Red Stars, the lower tallies in front of goal have had a positive payoff, as the Courage have conceded just four times in the first five games (with three of those goals coming last week against the Orlando Pride).
Prediction
Both teams are keeping things tight at the back, but with the attacking players in North Carolina's armoury it will be a tough ask for the Red Stars defence to keep them out. The two face off in Sahlen Stadium in North Carolina. Kickoff is at 4 pm Eastern Time on Sunday. The game will be streamed on the go90 app and on the NWSL website
Prediction: North Carolina Courage 1-1 Chicago Red Stars