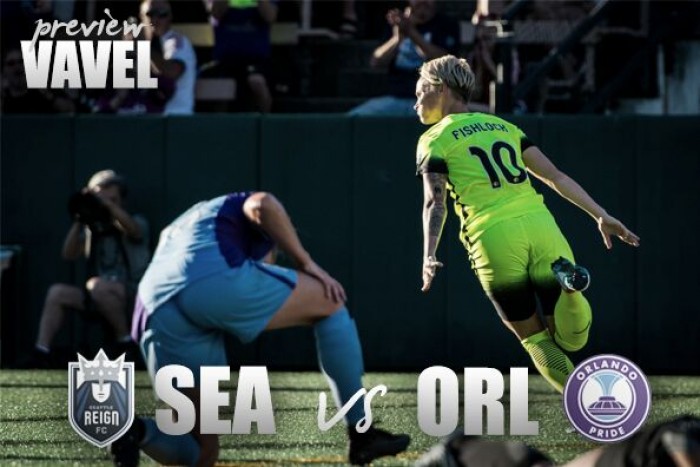 The Orlando Pride will travel to Seattle and take on the Seattle Reign Wednesday in the sixth week of the 2017 NWSL Season. The Reign is currently 2-2-1 in the league, after only losing to the Boston Breakers in the third week of the season. The Pride has been off to a rougher start, only pulling off their first win of the season last week against the North Carolina Courage. This matchup will be absolutely a challenge for the Pride, but their performance last week was a testament to the fact that anything can happen in the 90 minutes of a soccer match, and if Orlando can find what they did a week ago, Seattle will have their work cut out for them.
Orlando finding ways to utilize their talent
Despite not having results to show for it, the Orlando squad is one deep with talent, as proven by the performance of Jasmyne Spencer, who scored the decisive goal for Orlando after coming in as a sub. Ali Krieger has years of experience playing domestically and internationally and has earned her reputation as a world class defender. The addition of Marta was expected to be a turning point for the team, but the five-time World Player of the Year has yet to make a lasting impression as the team still sits in ninth place. If Orlando can find a way to weave her into the balance of the team, she could be an absolute game changer for the Florida team. Chioma Ubogagu, a 2012 graduate from Stanford, has also been impactful, scoring the team's first goal last weekend. The question for Orlando is not if they can bring in the talent to be successful, but rather if they will be able to utilize it as the season progresses.
Seattle looking to keep climbing
Seattle is looking to hold onto their place as a powerful team in the top half of the table. Megan Rapinoe's movement in the midfield will be important and allow the team to be dynamic. Forward Nahomi Kawasumi will also be a player to watch. Breaking an NWSL single-game assist record against the Washington Spirit last week (she tallied four) and scoring a goal of her own was enough to give her team a 6-2 victory over their opponent. Her performance made it clear to everyone watching that should she be left unmarked, she can create opportunities for herself and others, so it will be up to Orlando to prevent a repeat. Their performance last week gave them a five-place boost in the NWSL Power Rankings to first place, a testament to their connectivity as a team, and a title that will give them extra confidence moving into their sixth match.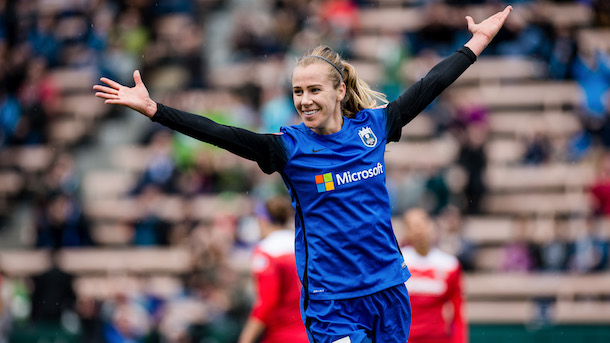 Game Details:
The Match will kick off Sunday, May 21st at 9:30 PM EST. The match will be played at Memorial Stadium in Seattle, but fans everywhere can watch on the go90 app and website.