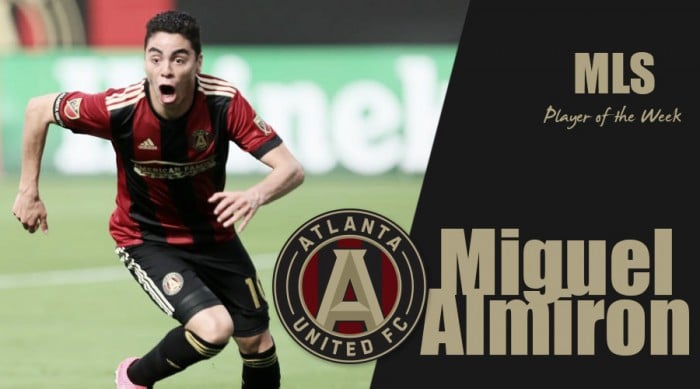 Atlanta United's Miguel Almiron is in unstoppable form at the moment, scoring five times in his last two games and collecting his second consecutive Player of the Week award.
Almiron is the first player to win Player of the Week in back-to-back weeks since Sebastian Giovinco in 2015. He has shown that he is one of the top players in MLS already, scoring seven goals and adding four assists in just 12 games with Atlanta.
Goals Keep Coming
Almiron's performance on Saturday highlighted just how dangerous he can be in front of goal and the rush of goals have come ever since Tata Martino encouraged the 23-year old to shoot more.
The Paraguayan playmaker scored twice in 23 minutes during his side's 3-1 win over New York City FC, just a week after his first hat-trick in Major League Soccer. Almiron has quickly emerged as one of Major League Soccer's most exciting talents and at just 23 years old, the possibilities are endless for the attacking midfielder.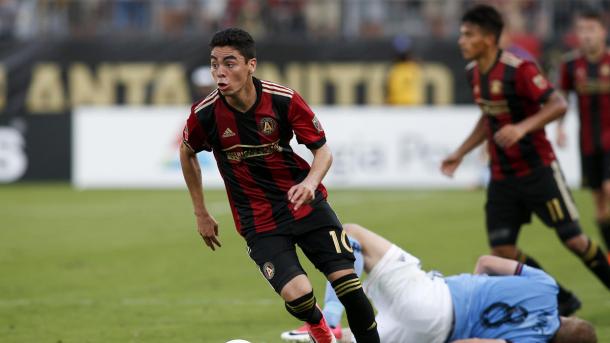 Almiron's consecutive Player of the Week awards are well deserved and much more could be heading his way if this form continues throughout the summer months.
Atlanta United currently boast the best attack in the league, scoring 27 goals in total, and Almiron has had a major hand in leading the attack. His contributions have been crucial to Atlanta's rise to seventh place in the Eastern Conference and his numbers should only increase with the return of Josef Martinez in the coming weeks.
The rise of Miguel Almiron has been fast and fun for both Atlanta fans and fans of MLS also. Almiron will aim for a third Player of the Week award on Saturday as Atlanta United face a tough road trip to Canada to take on the Vancouver Whitecaps.