 The Portland Timbers are winless in five games and have dropped quite a few points this year, largely because of a defensive unit that is, if not porous, then definitely prone to giving up more goals than it should. The reasons for this are several - Alvas Powell's development seems to have taken several very large steps back, for one.
Speaking of steps, Liam Ridgewell lost at least one over the winter, and he also seems to have lost his sense of positioning. When one entire side of your defense is falling short, you're going to have problems, and problems are something the Timbers have had in abundance at the back this season.
Part of the problem, of course, is that the Timbers' first choice partner for Ridgewell, Gbenga Arokoyo, tore his Achilles in the preseason and is out for the year. This forced Caleb Porter and GM Gavin Wilkinson to scramble a bit, and in that scramble, they got Roy Miller and Lawrence Olum, who together make almost one good MLS player.
To be fair, Olum has been serviceable this season, while Miller has been a bit inconsistent - he'll show flashes of being a good player, then he'll revert to being Roy Miller again. Neither Porter nor the fans think either is a long-term answer, but they were warm bodies when that's what the Timbers most badly needed.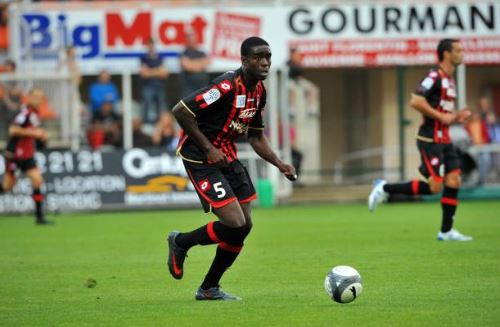 There have been rumblings for a couple months that the Timbers would be signing an Arokoyo replacement, and indeed, that said replacement was almost signed back in April, but it couldn't get done in time for the spring window to close. Well, those rumblings were made public yesterday, with news that the Timbers' mystery centerback signing is one Larrys Mabiala, formerly of Kayserispor in the Turkish Super League, who were reticent to let Mabiala go early as they were in the throes of a (successful) fight against relegation.
So, the Timbers have their new starting CB, but there's another problem: the Congolese international can't play until the transfer window opens July 1. He'll report to the Timbers now, though, so he can stay fit and sharp and hopefully hit the ground running. The Timbers' first match in July is July 1 in Kansas City, which might be a good place for him to find his feet before making his home debut the following Wednesday.