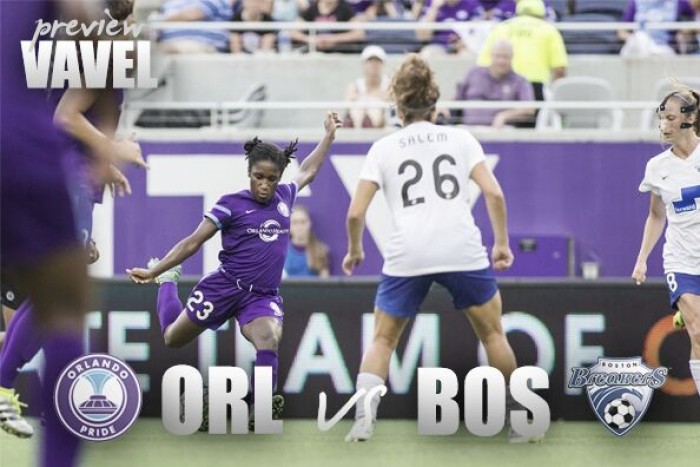 Last week the Orlando Pride took a 2-1 loss against Sky Blue FC, which put them in an eighth place in the NWSL standings with a total of six points. The Boston Breakers, who are their visiting opponents for Week 8 also took a 2-0 loss against the Portland Thorns. With both of these teams striving to take the lead in points, the Breakers stand right above Orlando in seventh place with eight points and hope to improve in their standings.
An insight from the Week 7 losses
As the visitors last weekend, Orlando came out and took the lead in the 18th minute to give them out front. Marta Vieira Da Silva passed the ball to defender Camila Martins Pereira, who played a nice ball yo Jasmyne Spencer, who was able to slot home her shot to give the Pride a 1-0 lead. Unfortunately, this was the only goal for the Pride as Sky Blue came back with two goals. Although the Pride had the lead early on in the match, they weren't able to be consistent throughout the game to stay on top.
The Boston Breakers were defeated by the Thorns who scored their first two within the first five minutes of the match. The first goal came from an own goal off of defender Julie King of the Breakers. She attempted to guard the goal but instead managed to deflect the shot into the back of her own net. Shortly after in the fifth minute, midfielder Amandine Henry scored the second goal of the match with a long shot that goalkeeper Abby Smith wasn't able to save.
Defender Allysha Chapman of the Breakers was given a red card late in second half stoppage time will not be able to participate as she is serving a one-game suspension.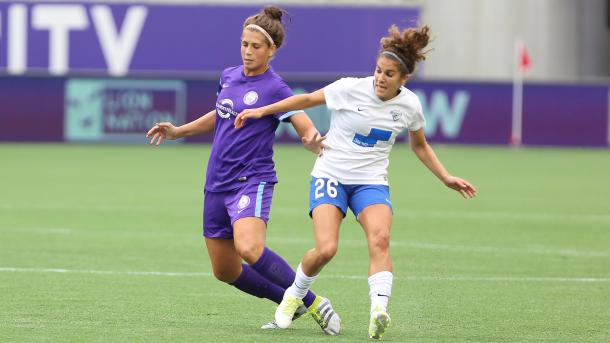 Are the Pride struggling without Ashlyn Harris?
Orlando has only had one win this season and that came against first place team North Carolina Courage in a 3-1 outcome. Goalkeeper Ashlyn Harris is set to be out for at least another six weeks due to a hip injury. Harris has made such an impact for the Pride as she's saved 23 shots in her six starts so far in the season and averaged about 1.3 goals per game. Harris has allowed eight goals to reach the back of the net in six games played.
In order to see success for the season, the Pride needs to be able to make a strong comeback despite their roster changes. Goalkeeper Aubrey Bledsoe took charge in net last weekend and allowed one goal.
The Pride defense will have to go above and beyond to prevent the Breakers from scoring and to avoid another loss. The game will take place Saturday with kickoff scheduled for 7:30 pm ET at Orlando City Stadium.