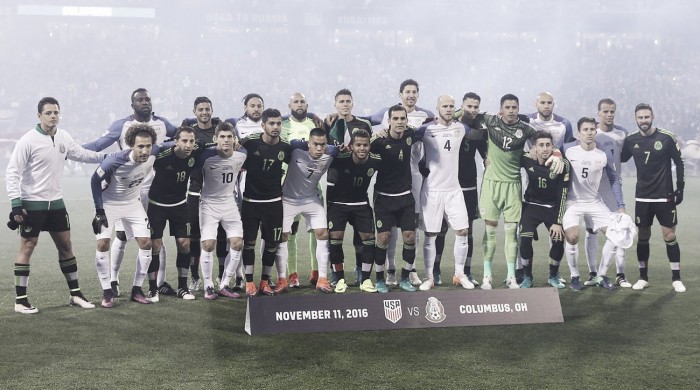 Mexico will host bitter rivals USA in a rare Sunday FIFA World Cup Qualifying match at the Estadio Azteca. The last meeting, on a frigid November night in Columbus, saw El Tri escape with a 2-1 win.
Hollowed home advantage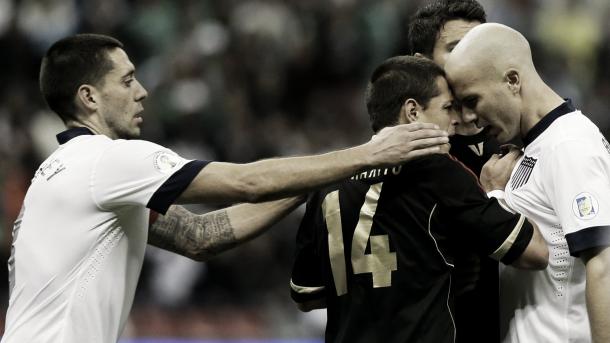 That being said, the United States has failed to get a win in a World Cup qualifier at the Estadio Azteca, having twice gotten stalemate draws in 1997 and 2013. This puts Mexico with the incredible home advantage, as Juan Carlos Osorio's side will have to rely on experience, youth, and depth just a week before they travel to Russia to take on Portugal in the 2017 FIFA Confederations Cup as CONCACAF's representative.
Mexico is coming off a 3-0 win over Honduras at home and since the Colombian took charge in 2015, Mexico has only lost twice in all matches.
"The guys know that Sunday's match is an extraordinary opportunity in the face of the World Cup," Osorio said in a pre-match press conference. "We're going to put out a competitive team and hopefully we can take this step, which would be extraordinary for Mexican soccer."
Yanks looking for History
A lot has changed since El Tri's win in Columbus last November. Jurgen Klinsmann was fired and replaced by Bruce Arena, who are coming off a 2-0 victory over Trinidad and Tobago on Thursday evening, courtesy of two goals from Borussia Dortmund's Christian Pulisic. Following the 18-year-old's brace, Arena has stated that there should be no reason why the United States can go out of Azteca with all three three points, which would make history for the Yanks.
"I think I would like our players to believe that that they can win," Arena said in a pre-match press conference. "I'm willing to make this a public statement. We're going to try to win the game and I don't think there's anything wrong with saying that."
Regardless of the political tension between the two nations currently, this match will demonstrate two of the biggest powerhouses in the continent.
If El Tri can claim all three points, then they can go into the Confederations Cup tournament in Russia with huge boost of confidence. However, should the United States come away a victory, the race to see who can finish first in the CONCACAF Hexagonal, will most certainly be on.
Possible Starting XI
United States: Howard, Yedlin, Cameron, Brooks, Villafaña; Bradley, Acosta; Nagbe, Johnson, Pulisic; Altidore.
Mexico: Talavera, Dueñas, Araujo, D. Reyes Moreno, L. Reyes; Herrera, Fabian; Vela, Chicharito, Corona.
The match, which will be played at the Estadio Azteca, will kick off at 8:30 PM EST.