 The Portland Timbers' 2012 US Open Cup loss to Cal FC was the worst loss in franchise history. There, I got it out of the way. Can we move on to relevant discussion of the current Timbers now? Good.
The US Open Cup is a tournament that the Timbers haven't really ever prioritized or done all that well in throughout their history, but they have particularly struggled in it in the MLS era. They make all the right noises about respecting the tournament, and they field reasonably competitive teams in it most times, but they don't have the results to show for it.
Why is this? I don't really know, but I do know that for the Timbers, this year's fourth round US Open Cup game, against Cascadia rivals Seattle Sounders, couldn't really come at a more inconvenient time. The Timbers have righted their ship a bit in the league, winning two straight after going winless in five, but Saturday's win against FC Dallas started a stretch of six games in 20 days.
Fortunately, only a couple of those games look, on paper, to be particularly troublesome (Seattle at Providence Park in the league on Jun 25 and Sporting Kansas City away on the following Saturday), but that many fixtures in such a short time is a strain on any squad. In recognition of that squad, coach Caleb Porter has already said that we will see, in his words, a "highly-rotated" squad for Tuesday's Cup tie.
What does that mean? It means that almost all of the players that saw action on Saturday night will not make the trip up to Starfire, and that the starting lineup will more closely resemble a Timbers 2 match than an MLS match.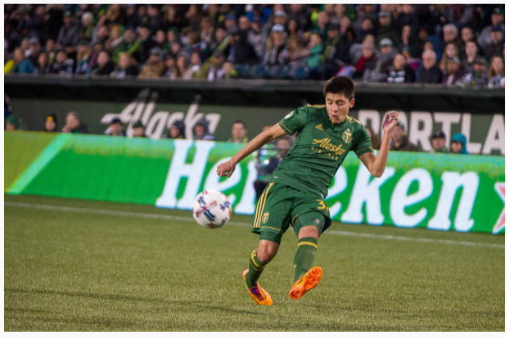 The Sounders didn't have a match this past weekend, but they have also said they'll rotate heavily for this match. Even still, it's fair to say they take the US Open Cup seriously - they've won it four times, which ties them, with the Chicago Fire and a couple other teams, for the most US Open Cup wins by any team still in existence (Maccabi Los Angeles and Bethlehem Steel have five USOC's each, but neither is still a team).
The next Sounders USOC trophy, then, makes them the winningest team in USOC history, so even though they will also play the kids Tuesday, I expect this to be a full-blooded Cascadia affair in which there are actual stakes (a CONCACAF Champions League berth as well as the USOC trophy) other than mere regional bragging rights.
Team News
Unlike a league game, the lineups - for both teams - for Tuesday are fairly tough to predict. There is a limit to the number of non-US born players each team can field, so between that and the almost certain callup of both T2 and S2 players, I'm not sure I'd want to hazard a guess as to an actual lineup.
For the Timbers, I would expect to see the likes of Jeff Attinella in goal, Marco Farfan, Jeremy Ebobisse, Rennico Clarke, and a few T2 players. The Sounders will be leaning much more heavily on S2 players as they have more first team players called up for international duty, so who knows - if you go to Starfire, you might get a game, for whichever team you wish to play!
What/Where/When/How
Timbers v. Sounders
US Open Cup, Fourth Round
Starfire Sports Complex
Tukwila, WA
Tuesday, June 13, 2017
7.30PM
Streaming only:
YouTube.com