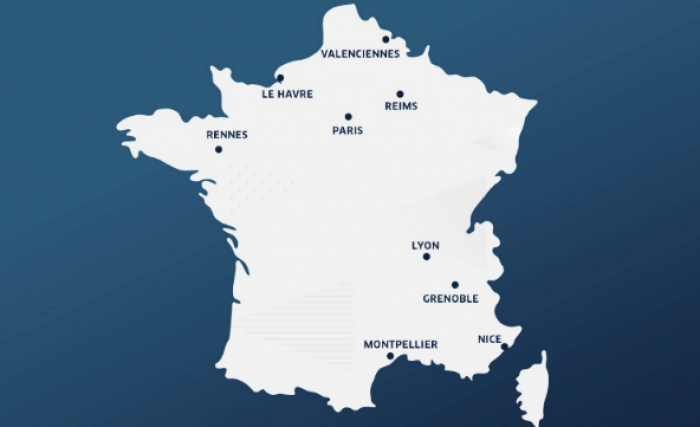 Earlier on Wednesday, the French Football Federation announced the nine cities that will host the matches of the 2019 FIFA Women's World Cup.
The 8th edition of the tournament, the World Cup will feature 24 international squads that will journey through Parc Olympique Lyonnais in Lyon, Allianz Riviera in Nice, Stade Oceane in Le Havre, Stade de la Mosson in Montpellier, Roazhon Park in Rennes, Stade du Hainaut in Valenciennes, Stade Auguste-Delaune in Reims, Stade des Alpes in Grenoble, and finally Stad Jean-Bouin in Paris in an attempt to hoist the World Cup Trophy.
The cities chosen favor the coastlines and the eastern borders of France, though the geographic realities of the region will prove to contain much less travel than the tournament's previous incarnation in Canada. Both the opening match and the final will be played in Lyon, in a grass stadium that holds up to 58,000 fans.
France was announced as the host for the 2019 tournament on March 19th, 2015, after submitting a declaration of interest the year prior. They were always a strong candidate for the role as host, as their squad made it as far as the semifinals in the 2011 World Cup, as well as their successful bid for the Men's Euro competition in the summer of 2016.
They also have facilities that will guarantee a tournament played on grass, which was a point of much contention during the 2015 Women's World Cup in Canada, where the teams were forced to play the entirety of the tournament on artificial turf, conditions that are harder on players' bodies and that intensify the summer heat that goes along with a tournament during the middle of the year.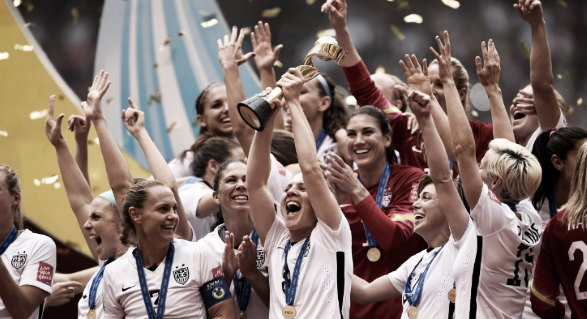 Similarly to past years, the television rights for the tournament fall to CTV in Canada, Fox in the United States, the BBC in the United Kingdom and TF1 Group in France, where fans will surely follow along to see if the United States can maintain their place as World Champions, or if host team France can finally put a whole performance together to capture their first world title.
Host Cities and Stadiums:
Parc Olympique Lyonnais, Lyon,
Allianz Riviera, Nice
Stade Oceane, Le Havre
Stade de la Mosson, Montpellier
Roazhon Park, Rennes
Stade du Hainaut, Valenciennes,
Stade Auguste-Delaune, Reims,
Stade des Alpes, Grenoble
Stad Jean-Bouin, Paris