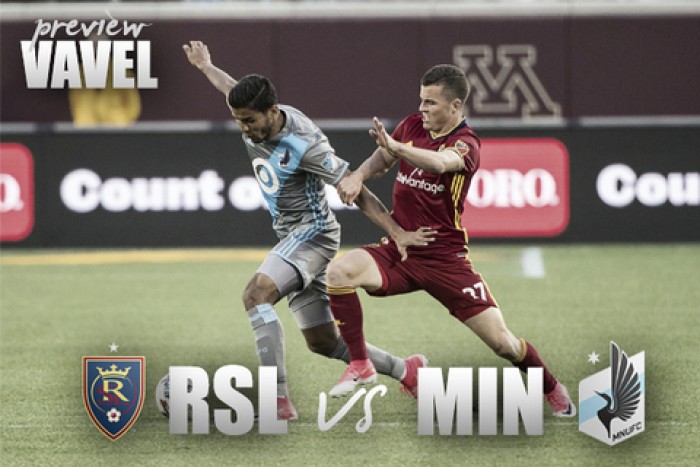 Minnesota United FC is keeping their eyes forward after a disappointing loss to Sporting Kansas City in the US Open Cup on Wednesday evening. The Loons were not at full strength for the match, as numerous players were away on international duty. Things got worse for the loons in the 55th minute when defender Joseph Greenspan was removed from the field after a 10-minute delay with what was described as a neck injury.
"He's got a neck injury of some description and obviously we'll know a bit better when he's had some x-rays, probably tomorrow," Head Coach Adrian Heath said after the match. "But obviously, when someone is down that long and gets taken off on a stretcher, then obviously, you're a bit worried."
After that, the Loons were unable to mount a late rally, and lost by a final score of 4-0.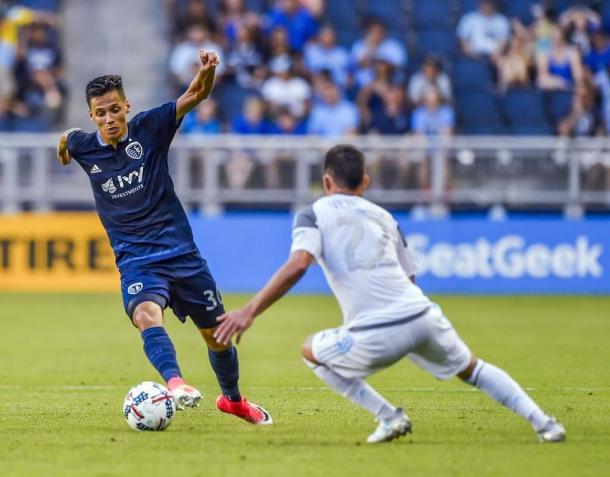 THE MATCHUP
Match Info
Date: Saturday, June 17
Time: 9:00 p.m. CT
Location: Rio Tinto Stadium (Salt Lake, Utah)
Minnesota TV: MY29
Minnesota Radio: AM 1500 ESPN
Last Matchup
The last time that these two teams faced off was back in April when Real Salt Lake visited TCF Bank Stadium. The match was memorable for the Loons, as they came away with a 4-2 win, their first ever MLS win. They were led by Kevin Molino, who had a goal and two assists in the match. This will be the first visit for Minnesota to Salt Lake since making the transition to MLS.
Scouting the Opponent
Real Salt Lake are also coming off a loss in the US Open Cup, theirs coming against Sacramento being a final score of 4-1. They have been struggling recently, as prior to their US Open Cup match they were being outscored 11-3 over their prior two games, leading head coach Mike Petke to quip "They are going to be fighting like dogs for positions because it's not good enough."
Real Salt Lake will probably be sending out a new lineup that their fans aren't used to, as centerback Justen Glad and winger Brooks Lennon, both of whom recently played on the US U-20 team that made it to the quarterfinals of the Under-20 World Cup, will probably see the starting lineup. For Glad it would be his first MLS minutes of the season.
Injury Report
RSL
Out – Chad Barrett (knee), David Horst (knee); Questionable – Jordan Allen (right quad), Demar Phillips (hamstring).
MNUFC
Out – Bernardo Anor (leg), Thomas de Villardi (Achilles), Vadim Demidov (knee), Joseph Greenspan (neck)
Referees
Marcus DeOliveira, Corey Parker, Eric Weisbrod, Juan Guzman
Looking ahead
After the match, the Loons will be back in action on Wednesday, June 21 when they host the Portland Timbers at TCF Bank Stadium. Kickoff is scheduled for 7:00 p.m. CT.