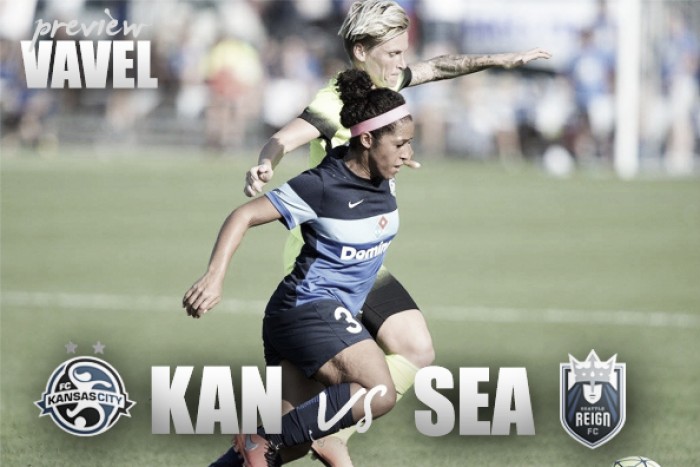 Tomorrow night, FC Kansas City will welcome Seattle Reign as both teams gather at Children's Mercy Victory Field in Kansas City, MO for Week 9. The Reign have a 0-3-3 record in away games against the Blues and will strive for their first away win.
Goalkeepers Kopmeyer and Barnhart bring much competition
The Reign suffered from a 1-0 loss two weeks ago when they faced the Chicago Red Stars. Goalkeeper Haley Kopmeyer marked her 15th consecutive start at the back of the net and also made seven saves despite the goal from Sofia Huerta early on in the 28th minute of the match. Kopmeyer also has 38 saves of the year, which is the leagues record that goalkeeper Stephanie Labbe of the Washington Spirit holds as well.
For FC Kansas City, goalkeeper Nicole Barnhart made two saves in their last match against North Carolina Courage and also appeared for her 33rd consecutive start. As of right now, the Blues are averaging less than a goal per game (0.88), which gives them a sixth place standing with 11 points. Their record for home games against the Reign is a 4-2-3 standing. The Blues have proven to be able to manage the Reign defense, but their standings remain for zero wins on the road, which is being worked on for improvement.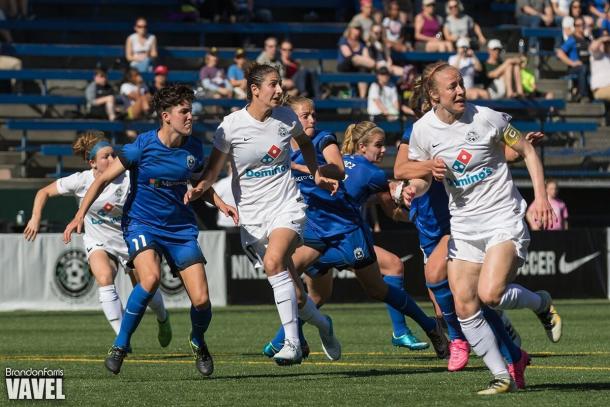 What each team brings to the table
The most recent victory for the Blues was last seen three weeks ago as they played against the Washington Spirit and had a successful 3-2 win. Forward Sydney Leroux has had many opportunities on the goal throughout this season and each match she seems to come out stronger and sees much action with the ball. Defender Becky Sauerbrunn also displays a great performance as she comes through to crash plays at just the right time and is always available and ready to fulfilll the needs of her fellow teammates.
As for the Reign, they come to this match hoping to break a loss against Kansas City on the road. Their last victory also occurred in Week 7 of the season with an intense game that resulted in a 2-0 win against the Houston Dash. Their recent loss against Chicago broke the unbeaten four-game streak for Seattle, who look to gain a win to advance from their 5th place standing with 12 points. Within the six away matches between these teams, the Reign have scored two goals as forward Megan Rapinoe has contributed to their success in placing the ball behind the net. The Reign are currently averaging 2.13 goals per game, which is a much stronger lead than the Blues.
The match will be available to watch live on the go90 app as kickoff takes place at 8 p.m ET